Finding a really good gift for someone can be a real challenge, a conundrum even. These days, everything is much more easily attainable than they once were, so chances are, your intended recipient may already have whatever items you intend to get! But hey, everyone loves a gift basket – what's better than receiving a basket crammed with treats? There are five reasons to buy a gift basket, and The Basket Factory has heaps of options to suit the recipient's tastes and your budget.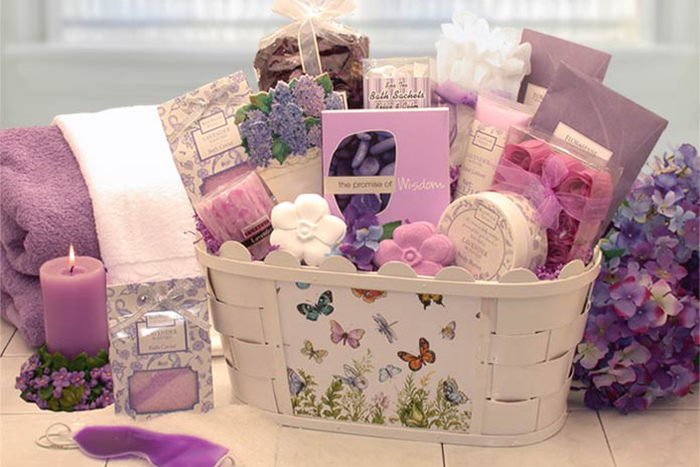 PIN IT!
The baskets can be reused
Gift baskets used to consist of items in, well, a basket. These days though, not only can you find the traditional basket, but you'll find other means of packaging that can be reused. Flower pots to grow a plant in, plastic boxes to be used for storage, decorative metal bowls that double as contemporary fruit bowls – so many things, and so many ways to reuse!
When one item just isn't enough
Figuring out just one item to give can be difficult. When you really can't decide, it's a wise idea to give a basket filled with smaller items that you know will be liked by the recipient. Say your friend has a favourite football team. You can't find (or can't afford) an expensive framed and autographed team jersey, so you get a box and fill it with various team memorabilia – a mug, a flag, a bobblehead figurine and other team items. Your friend will surely appreciate that!
Stand out from other gift-givers
While everyone else is giving just one thing to the recipient, you'll have a nice gift hamper filled with his/her favourites. This will actually show that you put a lot of thought into the gift and that it took a lot more trouble finding several smaller items, possibly from different places, instead of just the one thing! You'll be smelling pretty sweet, that's for sure!
There are baskets to suit every occasion
The wonderful thing about gift baskets is their ability to be shaped to suit any occasion or celebration. Just about every gift basket business has ready-made or customisable baskets for Valentine's Day, Mother's and Father's Day, baby showers, anniversaries, graduations, weddings – you name the occasion, they'll have it! Alternatively, assembling one yourself will give you freedom to be creative and spend as much or as little as you want.
They're less intrusive than some other gifts
There are countless stories of gifts that weren't appreciated by the recipient. Why? Sometimes, the gift was too big, or wasn't necessary at all. Imagine a person already has a gym membership. What are they going to do with that monstrosity of an exercise machine you so cleverly gave? It's just going to sit in a corner somewhere collecting dust and taking up valuable space. Gift baskets will likely contain things that can be used quickly and won't take up much room at all!
Remember gift baskets aren't all about edible things anymore – yes, you can stick to that if you know the person will love it, or you can mix up edibles and non-edibles, or perhaps there won't be any food involved at all! Finding or making a great gift basket can be a lot of fun, and even more fun seeing the recipient's reaction to it!