Ever since having an Air Fryer, my frying task had been diminished by more than half. You bet I am super grateful for that. You can forget the greasiness, the painful oil pops, and even the slimy clean up! I truly love that I can simply Set and Forget, wait for the beep, then serve! I feel like a PRO in the kitchen without having to spend so much time figuring things out while my toddler tug around my shirt or leg. We can go back to spending quality mommy and baby time, and still get to enjoy delicious homemade meals!
For what it's worth, I am honestly a big fan of simplifying motherhood. This is definitely one of those appliance that really helps. In fact I have whipped up so many fries, fish, and onion rings. But is that it? Of course not. Which is why I have decided to try something different. An easy 4-ingredient recipe that anyone can make! This delicious, and mouth-watering crispy bacon wrapped asparagus is EVERYTHING! Give it a try, it's super quick to make …
Ingredients:

Asparagus
Bacon
Tooth picks
Salt
Pepper
Instructions:
1. Wash the asparagus and cut off the bottom part. Nifty trick I learned is wrapping it back with the rubber to keep them in place and helps me achieve the same length.
2. Wrap the asparagus carefully with the bacon. Depending on the length of the asparagus stalks you may need to cut the bacon in half.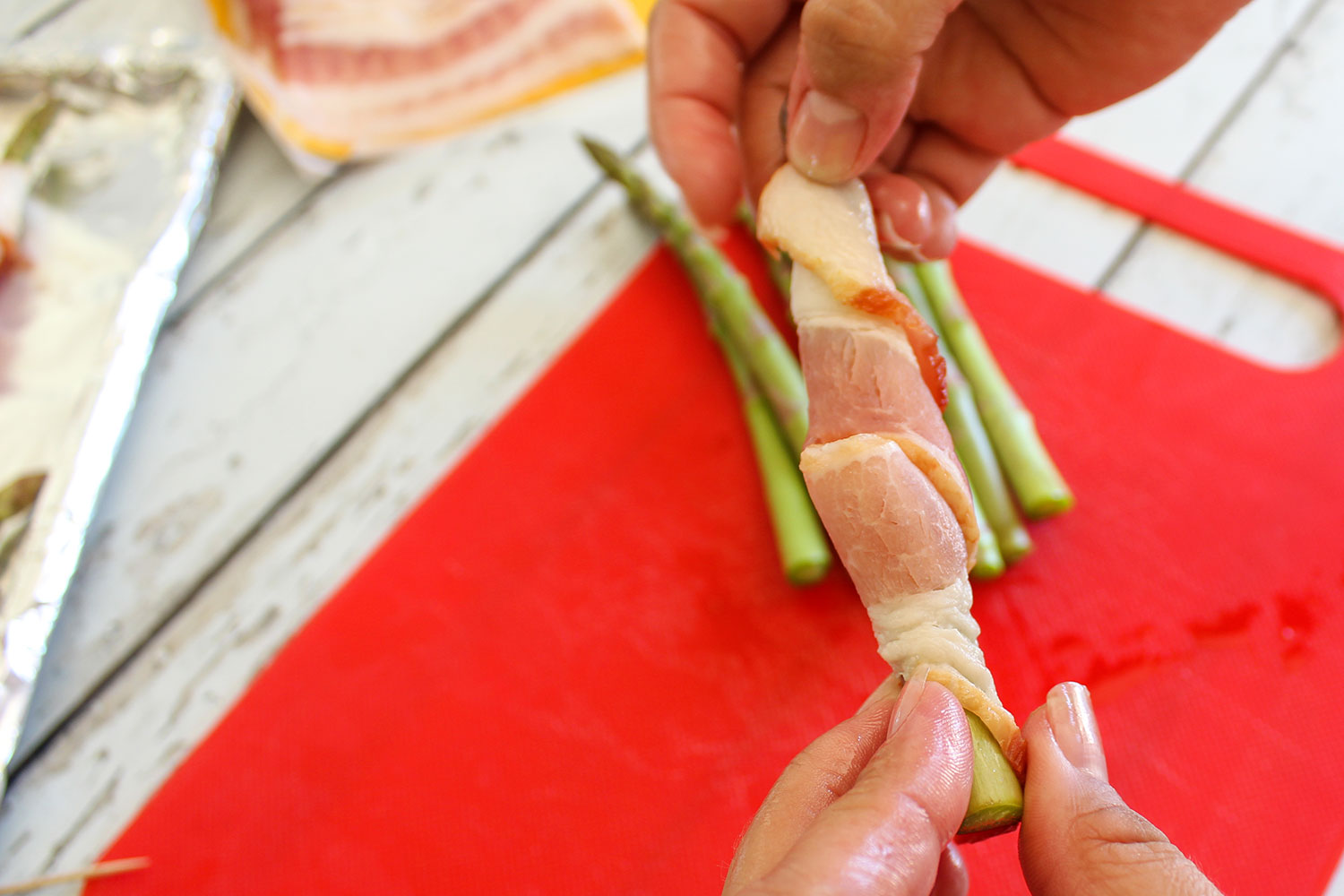 3. Secure both of the bacon ends with toothpicks.
4. Season with Salt and pepper to your liking.
5. Cook in the air fryer for 7-10 minutes at 350*.
DONE … ready to serve and enjoy!!!
Crispy Bacon Wrapped Asparagus
Now, now … doesn't this make you hungry already? Plus the major fact that this have bacon in it! Who doesn't love bacon? If you tried this, let me know what you think and how it turned out! Until next recipe. xo
XOXO
Air Fryer