This post is sponsored by BabbleBoxx.com on behalf of The Children's Place. While this post is sponsored, all thoughts and opinions are as always, solely my own. Thank you for supporting the brands that support AngelaRicardo.com
Most of our family and friends would praise me for being on top of everything. In fact, they think I'm some kind of a super mom who knows exactly what my baby needs down to a T. But the truth is, I am the total opposite of what they think. In fact, just like most new moms, I was clueless too at first. No shame in admitting the facts.
You should have seen me when I was starting to make my Baby Checklist. I have no idea what are the things my little one needs. That is why I am thankful for all my mommy friends who have shared their baby checklist. My best friend most of all have played a considerable part to make sure I have my hospital bag, baby bag (filled with baby bundles), and even my diaper bag ready.
I am here to return the favor. I am sharing my own baby checklist (tweaked with what I have found from my favorite store The Children's Place based on what worked for me) with all the new mothers who are equally as clueless as I was back then. And being a fashion blogger, I will be focusing mainly on a few clothing items and accessories for babies.
If you're ready to get your checklist in order, check out the following:
Bodysuit 5-Pack » All my mommy friends (even those from the mommy groups) swears by onesies or bodysuits. Either with sleeves or without is a great addition because it is the most comfortable outfit and it is also the most convenient piece of clothing to dress up a baby. Instead of buying them by the piece, I highly recommend the 5-pack bundle. Sizes range from 0-24 months. For my baby boy, I have picked out the Baby Boys Zoo Party Short Sleeve Bodysuit.
Baby Boys Zoo Party Short Sleeve Bodysuit
Pants 4-Pack » Of course, you would need pants or bottoms to match the bodysuit, especially when it gets cold or you wish to dress up your little one for a stroll in the park or a trip to the mall. The best thing about the design of these pants is that you can mix and match it with different designs from the bodysuits, so the sky is the limit!
Baby Boys Zoo Party Pants
4-piece Playwear » When your little one is ready to take their stroller adventures to the next level, a 4-piece playwear is the best choice! It comes with a Jacket Hoodie, Bodysuit with sleeves, Bodysuit without sleeves and pants. This is a bundled set that is perfect for layering and is designed to keep little ones warm and stylish as possible. For Josiah, we have chosen the "Baby Boys Camo Rockstar Hoodie Bodysuits And Pants 4-Piece Playwear Set" we totally adore the thunder and guitar designs!
Camo Rockstar Hoodie Bodysuits And Pants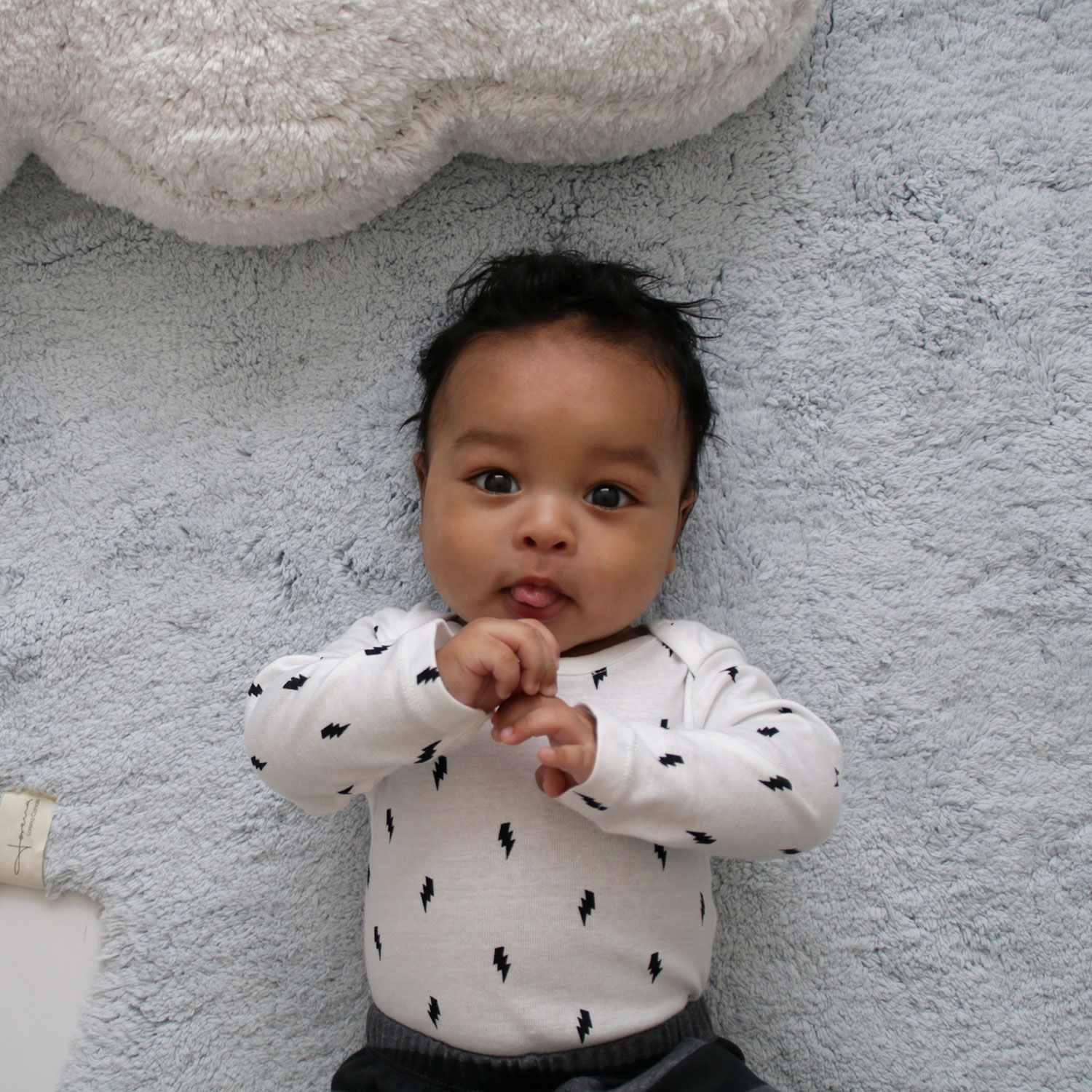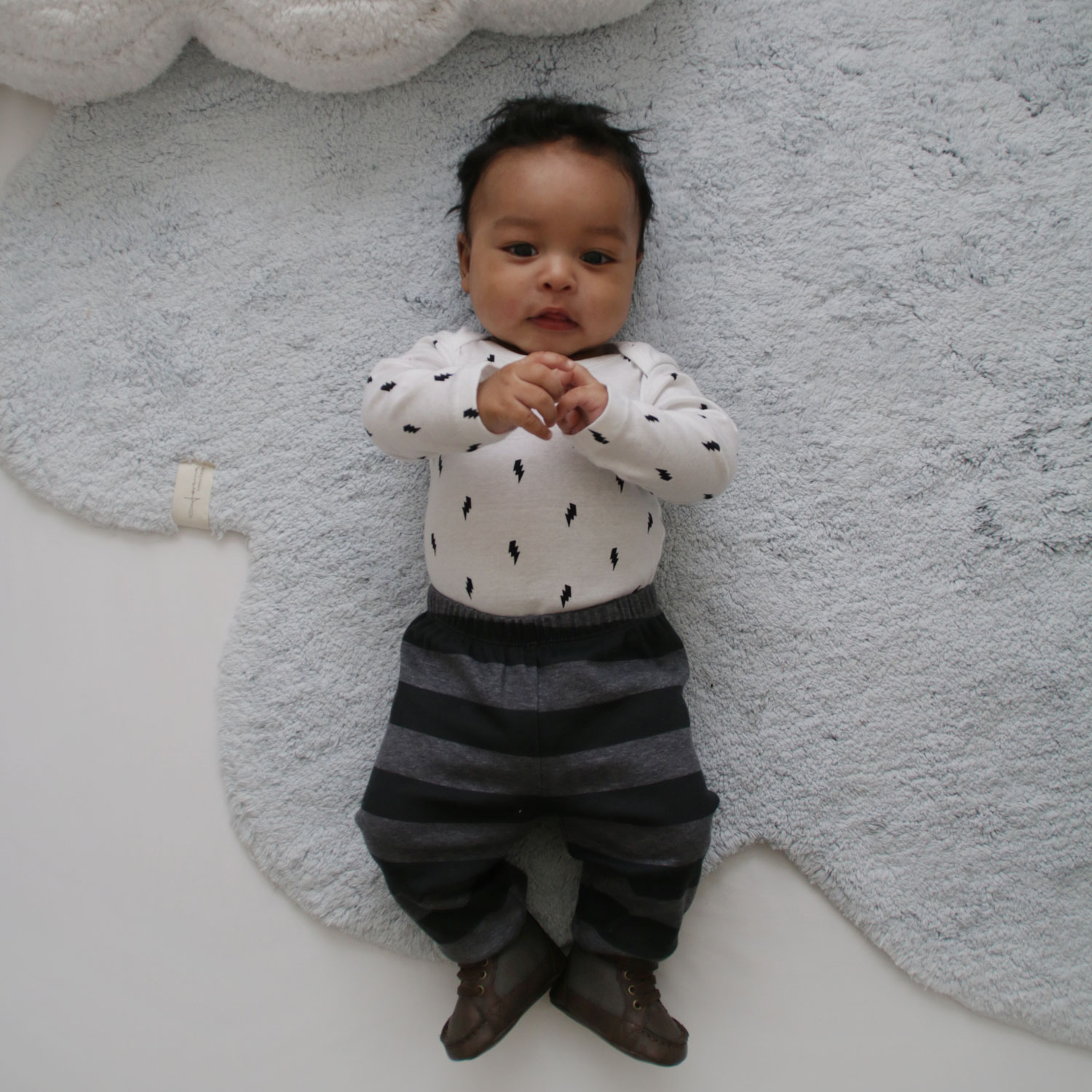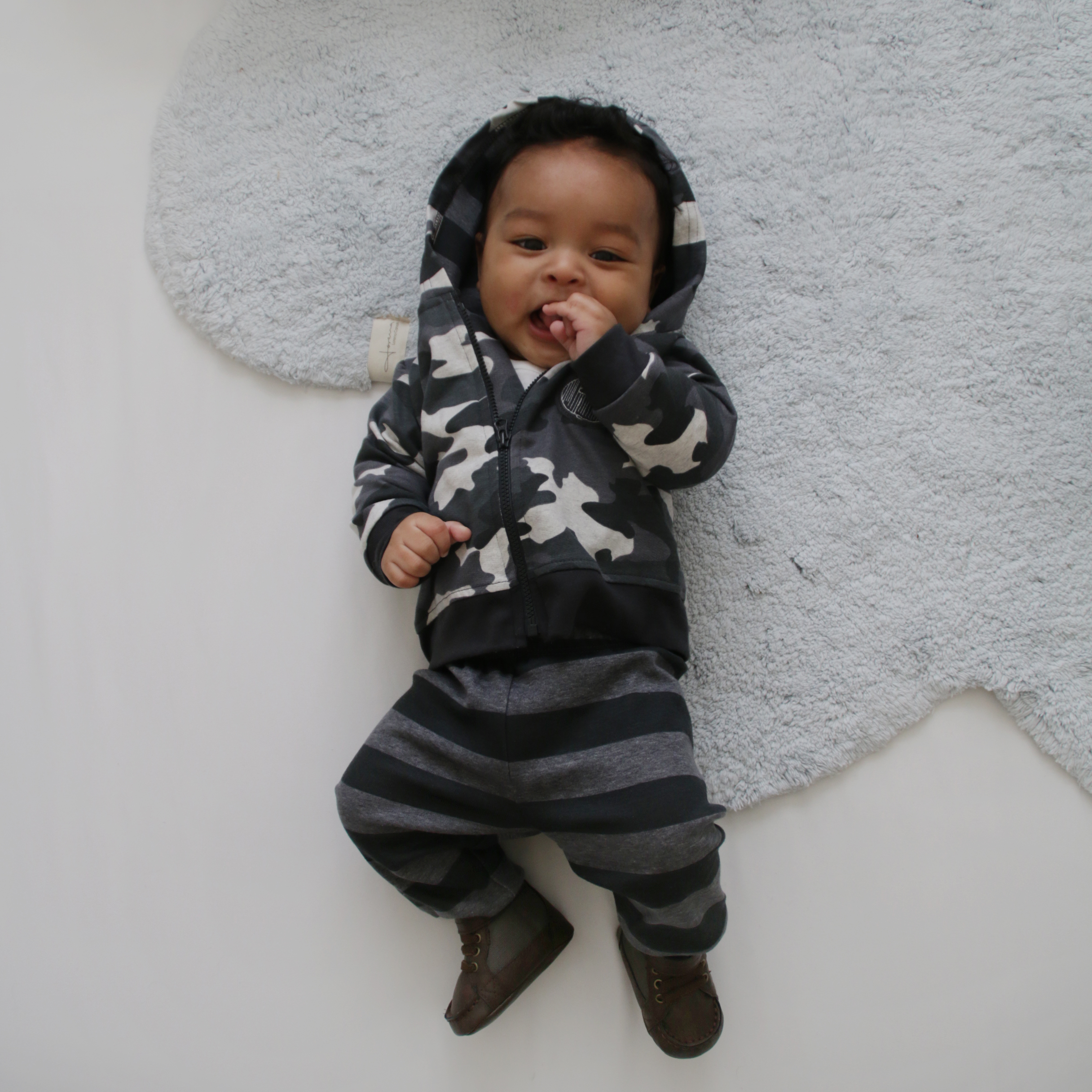 Swaddle Blanket » I cannot stress enough how important and effective swaddling is! During Josiah's first month, I always swaddle him up at night, and he never got fussy. He is always calm, warm and cozy. It also helped that our swaddle blankets look absolutely adorbs! The Zoo Party design matched the bodysuit and pants design perfectly.
Bib and Burp Cloth » Other items that every parent should never forget to buy are bibs and burp cloths. As we all know, children can get quite messy especially after every meal or feeding. On the other hand, babies always burp after feeding and mind you; it can get quite sticky and sometimes smell a bit tarty, no matter how cute your baby is. That is why these are a must-have in your go bag. You have no idea how many clothing of mine I was able to save from burp and YES even barf, all thanks to burp rags!
As I have mentioned, my go-to place to shop for baby wear items is The Children's Place. I highly recommend checking their products out. That's because I am in awe of how well their pieces fit my little one. Plus the fact that they have the most colorful and eye-catching designs that are perfect for all babies! In addition to that, they also offer competitive prices and FREE shipping in case you can't make it to one of their stores. Last but not the least, if you're shopping online they have a $10 off promotion for email subscribers.
Trust me, you can find basically everything you need to dress up for your little one, from being an infant until he or she becomes a toddler! Let me know your thoughts and happy shopping and styling!
XOXO
Baby
baby bundles
baby checklist
The Children's Place