As a new parent myself, I understand there's a lot of things to figure out when it comes to caring and raising a baby. I have a lot of friends come to me and ask for tips and ideas. How do I do this, what do I do for that, do I have a unique technique for certain situations … and to be honest, I am winging it for the most part too! Just don't be too hard on yourself and know that YOU are doing your best. While I am not an expert, I try my best to share some tips, ideas, and some hacks that worked for us in hopes that it will help out other parents too. Also, I often frequent sites like Kids2.com for their bundled, curated solutions of both products and advice to help solve some of the biggest problems new parents face in the first two years of life with their baby –these bundled solutions are called Go2Guides.
On this post, I am sharing all about the "baby-led weaning" approach. If you're wondering what exactly is baby-led weaning? This is a new technique that parents are using to help their babies get started with solid foods. It is where babies skip spoon feeding and eating purees. Baby-led weaning is letting your baby eat by themselves on their sixth month –with your supervision of course! It's an intimidating process and might sound scary at first, but baby-led weaning has plenty of potential benefits to your child. Some of its benefits are the early development of oral-motor skill as well as improvement of self-regulation. It also helps your baby to lessen the chance of becoming a picky eater.
Although it has many benefits to your baby, I understand that some parents are uncomfortable with the idea. This is especially the case during your first month of trial. All parents are worried about the risk of choking, but best believe that YOU got this under control.
Always remember that there is absolutely NO right way to introduce your baby to solids. It all comes down to what you're comfortable with and at your own pace! After all, what might work for one baby might not work for yours, so it is still a case to case basis. Just because you feed your baby pureed food doesn't mean you already failed with baby-led weaning.
Don't get me wrong, spoon feeding and baby-led weaning are both excellent. You have the option to choose which method works best for your child. Some parents even try to do both!
Are there signs your baby is ready for baby-led weaning? YES!
1. Your baby can sit up without your support or any assistance.
2. Your baby doesn't push solid foods out using his or her tongue.
3. When you're eating, he is she is making "chewing" actions.
4. Eager to join or participate in mealtime and might attempt to try what mommy and daddy are eating.
5. Your baby developed the "pincer" grasp and picked up foods and toys or objects using the thumb and forefinger.
Need some tips to keep baby entertained and engaged while introducing solids? In our household, we love the Rollin' Rainstick™ Rattle Get a Grip on Playtime™, and Simply Bright Starts™ Bunny Bites Teething Set™.
Baby-led weaning will allow your baby to be in charge of how they will eat and how much food to take. You're basically teaching your little one how to be responsible how to eat until they are full. In case you've decided to try the "baby-led weaning" approach, here are five things you should know before you start this method.
1. Don't Freak Out. YES, Your baby will gag.
Your baby will gag, and it is perfectly fine. Every baby has an inborn gag-reflex where they move the food from the back of their mouth to the front again so they will not choke. It is normal that they make gagging sounds, in case you freak out. Personally, however, it doesn't hurt (and I highly recommend it anyway) that you learn how to perform CPR and First Aid for babies just in case something happens. Having this skill gives you peace of mind that you have it all under control … which makes it really hard especially for first-time parents like me.
Remember that if you freak out when your baby is gagging, your baby might possibly freak out too. So it is best that you try your best to stay calm, be alert, re-assure your little one and let your baby do his or her thing.
2. Your baby can't eat what you eat.
Keep in mind that your baby can't eat the same food you are eating. This should be obvious, but just so you know, it is better to be reminded every so often. Aside from the fact that some texture and size aren't "baby friendly", your baby's kidneys are so fragile, you need to be very mindful of what you are serving. Honestly, you don't need to prepare a separate meal or purchase a fancy cookbook. Just hold on to the seasonings and preservatives when cooking your meal. Get some for your baby before adding all the spices, and you have food for your baby.
3. Consider the nutritional value.
When choosing what to serve for your baby, you also need to consider the nutritional value of the food. It will help your baby to grow healthy and thrive. Once your baby turns 6 months, it is essential to focus on iron-rich foods, and that includes poultry, fish, meat, eggs, and beans. It is also advisable to give them soft fruits and steamed vegetables. Serve in chunks (bite size), and you have baby-lean food to start with.
4. It is going to be messy.
Accept it; it is going to be messy. One thing is for sure, baby-led weaning is much messier than spoon feeding. It is best to invest in a suitable highchair for your baby. Choose something easy to clean, like the Boutique Collection™ SmartClean ChairMate High Chair™ that grows with your baby. It has 5-point safety harness straps, it reclines, has 4 height position, AND it has removable SmartLevel Tray™!!!
Major tip: Put a plastic mat under the highchair, so you don't have to clean the floor.
5. Tiny foods won't work.
If you are thinking of chopping your baby's food into really tiny pieces to avoid choking, then you are doing it wrong. Tiny food will not work in the baby-led weaning method, as babies don't have the skills to pick up small pieces of food then bring it to their mouth. They usually learn this around nine months or older. This is the main reason why it is important that you should make your baby's food into medium sizes pieces so they can grab or hold it. Make sure that the food you're serving is soft enough to avoid choking. Remember that it is normal that your baby misses their mouth or even drop their food.
That's it! 5 essentials to keep in mind for a successful baby-led weaning. Need more tips and support? Make sure to check out Kids2.com for their bundled products and words of advice written by Motherly. Parents can easily find holistic solutions to their needs more easily compared to bouncing from one site to another site.
Get this Go2Guide. Save 30% with code ANGELA30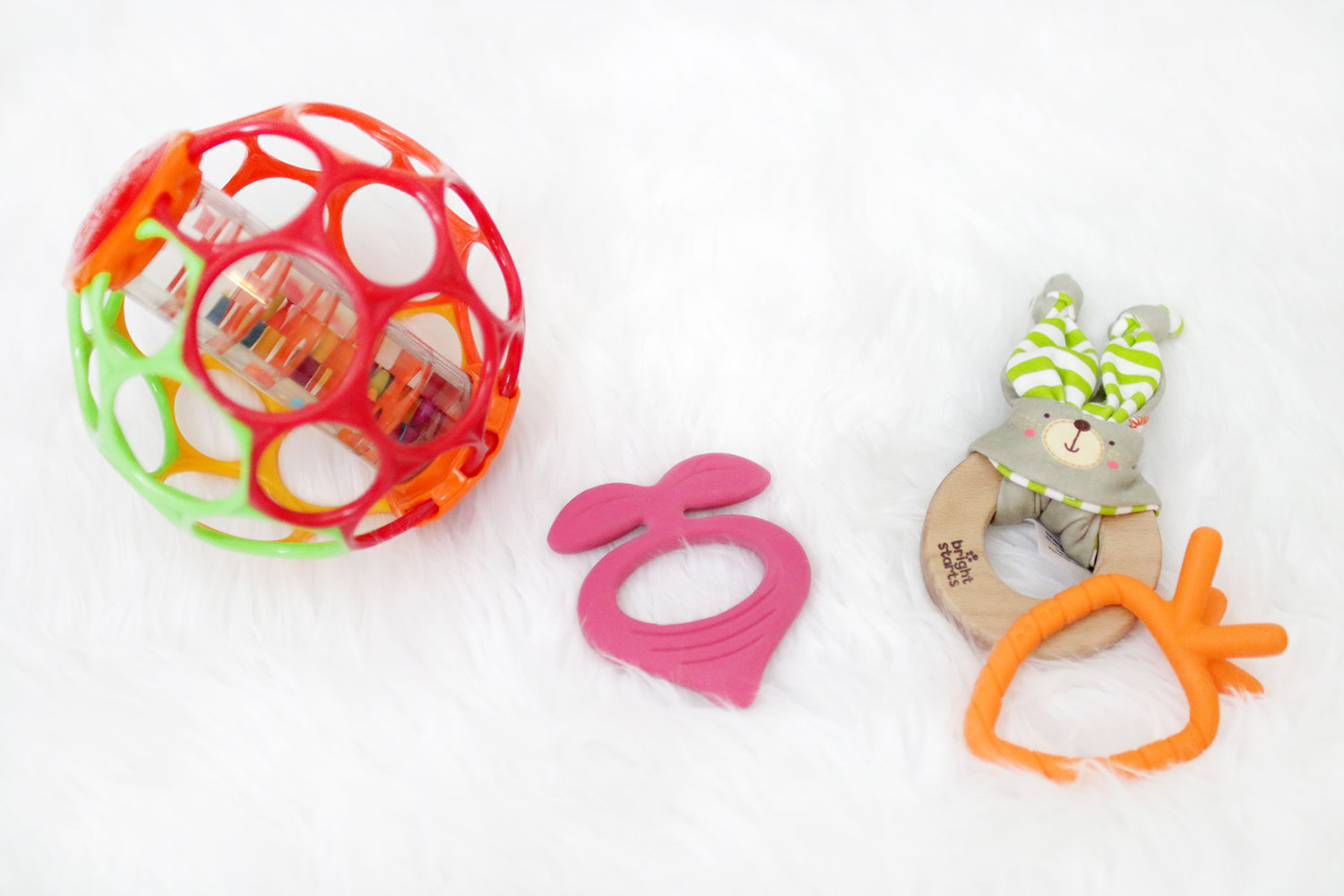 Discount code good for 30% OFF + free gift with purchase(shopping cart liner) + free shipping: ANGELA30
Terms & Conditions:
Offer valid on a select item(s) only on kids2.com. To redeem, add qualifying item(s) to your Cart and use promotion code at checkout. Offer will automatically apply to eligible items before taxes. Code valid for one use per person. Cannot be combined with any other discounts or promotions unless stated here. Previous purchases are not eligible for adjustments based on current promotions. Offer valid 4/22/2019 from 12:00 AM ET to 5/31/2019 11:59 PM ET. Supplies are limited. Offer is subject to change or end at any time. Discount is non-transferable and has no cash value. Receive free Standard Shipping and Handling on orders shipped to the Contiguous USA. Free shipping does not apply to Express Shipping or Hawaii, Alaska, Puerto Rico, military addresses or U.S. territories.
Disclaimer: This post is sponsored by BabbleBoxx.com on behalf of Kids2.
XOXO