This post is sponsored by Chase. While this post is sponsored, all thoughts and opinions are as always, solely my own. Thank you for supporting the brands that support AngelaRicardo.com
Family finance is often seen as a very traditional system. Even more from my perspective. Even though I was born in California, I was raised by my family in Manila, Philippines. As I was growing up, I learned that in our cultural tradition, the husband makes the money while the wife stayed home taking care of the kids, making dinner, and generally keeping the home in order. When I reached my teens, the landscape of family finance began to change. More and more, women began working outside their home. In fact, more women became the primary breadwinners, turning the traditional financial roles on their head.
Today, the family finance landscape continues to change, with more and more groups of people becoming the "CFOs" of their homes. Chase understands that the financial landscape is an ever-changing one—which is why they conducted a survey of families and their finances called the Chase Generational Money Talks Study.
Family Finance and the Chase Generational Money Talks Study

I love that Chase conducted a study on the way finances are changing in homes around the country because growing up, I saw those changes happen, and they were a bit confusing to me, to be honest. When I was a little girl, my grandfather was the breadwinner. My dad wasn't around; his primary job was going out and making money. Of course, he was also responsible for general repairs around the home and other "manly" things.
My mother and grandmother both stayed at home—they raised their kids, made dinner, kept the house clean, and generally did anything and everything related to homemaking. Both of them were happy with the setup. Being the age they were, old school was the only school they knew. Overall, the home was a well-oiled machine, and I just imagined that one day I would be a mom doing all the household stuff while my husband went off to work.
While I was in college, I noticed students would take part-time jobs to support themselves. From there, I noticed more women began to take charge and hold more power in their jobs. I saw women going to work and bringing home larger paychecks, which was a big change—and in my opinion, a good one. As I got older, I saw women not only holding jobs but also becoming the primary breadwinners. More and more college educated women in the area were becoming bosses instead of just employees, climbing career ladders in a way that I didn't know was possible.
Fast forward to present day, and I'm currently an equal partner with my husband when it comes to family finances. My blog is doing well, and I bring in good money. While this might traditionally intimidate a man, my superhero husband thinks it's great. It's just another example of how family finance is continuing to change and evolve.
Family Finance is Still Changing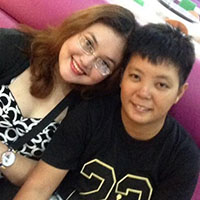 How families handle their finances is still changing. With the legalization of gay marriage and the ever-present push for equality among members of the LGBTQ community, family finance is no longer about the finances in the nuclear family. Today, family finance can mean finances for couples of almost any combination – with or without kids.
Chase worked with the University of Colorado Boulder's Center for Research on Consumer Financial Decision Making to develop the 2016 Generational Money Talks study to better understand the changing family finance dynamic in modern homes.
While the march towards equality is great in general, Chase found that more Millennial and Gen-X couples have money-related conflicts than Boomers do. In fact, 75% of Millennials and 72% of Gen-Xers have money conflicts versus 62% of Boomers.
The Chase Generational Money Talks study also found that a huge percentage of women have become their household's CFOs. 78% of Millennial women and 71% of Gen X women said they were able to make good financial decisions regarding money matters that were new to them versus 67% of Boomer women. And 71% of Millennial women said they were able to recognize good financial investments versus 59% of Gen X women and 55% of Boomer Women.
Family Finance – A Brave New World
With the changing socio-economic landscape, family finance is more different than it's ever been. Women are now much more involved in finances, with many of them being the chief breadwinners of the home. LGBTQ couples face the same financial issues that all other couples have traditionally faced. It's a brave new world, and Chase wants to be there for everyone in it. Their commitment to helping families in the changing world of family finance shows with this new study, and I couldn't be happier to see them changing with the times.
For more financial guidance on how to manage your everyday finances, visit Chase.com/TheTalk.
Chase