Ever since finding out that we're unexpectedly expecting once again, I can't help but revisit the idea of preparing for motherhood. While it still is quite fresh for me, I am quite daunted by the idea of doing it all over again with a newborn while keeping up with our toddler. Nothing prepares you for life than getting a head start yourself. Which is also why I am refreshing my memory now and sharing it with all of you!
To be honest, it seems there are many things a new parent needs to remember and know, this includes knowing what you should have for your diaper bag. These 10 diaper bag essentials for the new parent are going to guide you forward in ensuring that you always have the right necessities in your diaper bag every time.
Water Wipes
These baby wipes are a must-have brand of baby wipes to have in your diaper bag. Made of 99.9% water and a little bit of fruit extract, Water Wipes are the perfect baby wipe to have on hand for sensitive baby skin.
Extra Diapers
You never know when something is going to happen while you're out in the world. Babies poop and pee whenever they need to, so having extra diapers in your diaper bag is an absolute necessity no matter what you're doing or where you're going.
BaboBotanicals Sunscreen and Wipes
BaboBotanicals Sunscreen are the must-have diaper bag essential for the new parent to be protected against those harmful sun rays. All of their sunscreen work well for parents and baby to stay protected while out in the sun for long periods of time.
Hair Brush
It's important to keep a hair brush in your diaper bag as a new parent so that you can quickly fix your hair and baby's hair. You never know when that wind will blow your hair all wild or sticky fingers will get into your son's hair and get matted, a hair brush can help with this.
Extra Set of Clothes
Always carry an extra set of clothes so that your baby can be dressed whenever they have blow out accidents or spit up during feedings. You may want to play it safe and pack a couple of extra sets of clothes just to be on the safe side.
Medications
Infant Tylenol and other medications for baby should be in your diaper bag at all times as a new parent. You'll also need to have a travel size thermometer to take your little one's temperature should they seem ill while you're out and about together.
Nurtur Me Snacks for infants or toddlers
Having organic, gluten-free, non-GMO snacks for infants or toddlers in your diaper bag will help keep those hungry bellies from getting angry. Nurtur Me Snacks for infants or toddlers are just what you need to have for those hungry baby moments, and you can even sneak a bit if you're hungry too.
MAM Baby Soothers or Pacifiers with clips (no oopsies to fall)
If your baby uses a pacifier you'll enjoy having the MAM baby soothers or pacifiers with clips on hand in your diaper bag. When that pacifier falls on the ground while out and about, it makes it hard to get it clean again for baby to have, that's why MAM Baby Pacifiers with clips are an absolute diaper bag essential.
Developmental Toys MAM friends MAM baby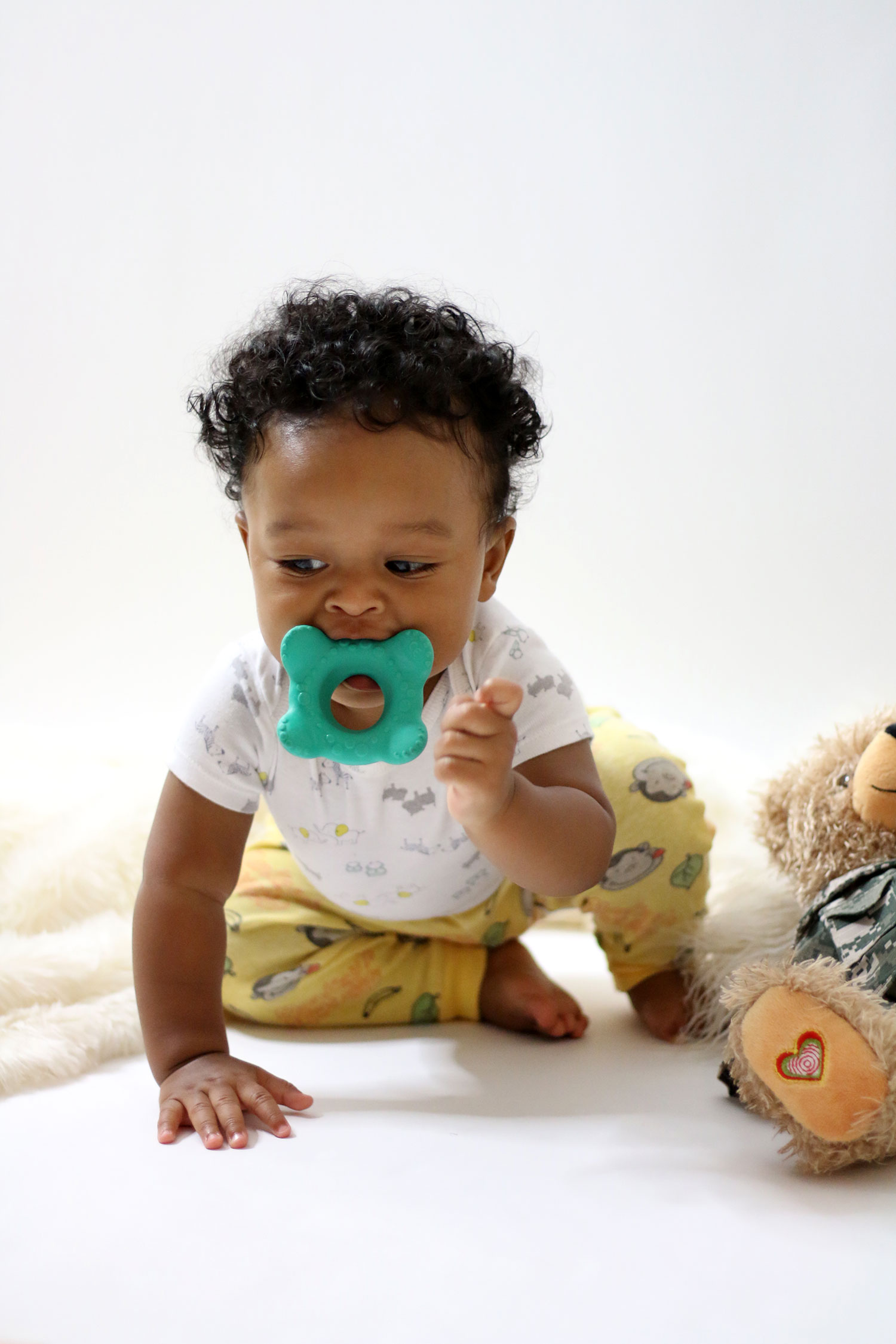 Keep your little baby busy with developmental toys by MAM who has an extensive line of baby products like teethers to help keep your baby entertained. Made of 100% rubber you can choose from 4 different MAM friends products online.
Emergency ID Card
Put an emergency ID card inside of your diaper bag immediately upon purchasing your first diaper bag. This will hold all of your baby's information to include any allergies or disabilities that the baby may have. This emergency ID card should also have your name and number for ease of getting reached should an emergency arise.
These are my top 10 diaper bag essentials for the new parent to have on hand no matter where you're going and what you're doing.
XOXO
diaper bag
diaper bag essentials