This is a sponsored post written by me on behalf of Cricut. All opinions are 100% mine.
In our household, we enjoy doing arts and crafts. It's a great way to bond and have a quiet time together. This type of activity is especially helpful when you have a busy, overactive toddler like ours. However, I understand that some kids need more than just "one type" of activity to stay engaged and occupied. So today, I am sharing how we make our Coloring Book at home and my Top 5 Cricut Project that you can easily recreate with the rest of your family.
Also, if you're searching for new things to do at home to practice social distancing, Cricut got you covered! They added 1000+ FREE Images on Design Space to help the community stay home AND make more! Cricut isn't just another company. They're like an extension of our family who CARES and understands we need to entertain ourselves and any little ones that maybe home.
Ready to create your very own Coloring Book? Let's start by gathering your necessary supplies … and what's even better with this project, we are ONLY using products we already have laying around our home. That's right, we USE what we have, REDUCE waste and expense, and CREATE something useful from it all.
You Will Need:
Cardstock (various colors is a plus) OR
Printer Paper (if you're out of cardstock)
Cricut Pen
Glue
Twine, Ribbon, Yarn OR Thread
Cricut Explore Air or Cricut Maker
Design Space
Scraper Tool
First thing first, visit Design Space and search for the project "Woodland Animal Coloring Book" and follow all the prompts given. The steps there will produce everything you need to create your book. Yes, this includes drawing the actual animals to be colored.
Steps:
Follow the prompts on Design Space
Load and Unload the Materials
Gather Your Supplies
Assemble and Glue
Tie Your Book and ENJOY!
As you see in this photo, I have also used cardstock for the inside pages of our coloring book. There's an option to choose the smoother side, but I preferred the one with more texture to help my toddler develop his sense of touch. The way I see it, having an engaging activity while stimulating his sensory skills, is a double WIN. If you don't have extra cardstock lying around, you can simply substitute it with a copy or printer paper—no need to go out to the store to buy additional supplies.
Now you have your very own homemade Coloring Book! You can easily edit the project too to add more animals or recreate it entirely to something else. This way, you won't have to keep running out to the store to rebuy coloring pages for your littles. Why buy it when you can make it together? From personal experience, my toddler enjoys looking and picking out the animals. Then he gets so mesmerized as he watches my Cricut machine do its thing. I tell him to wait and before you know it … PRESTO, it is done!
DIY Coloring Book with Cricut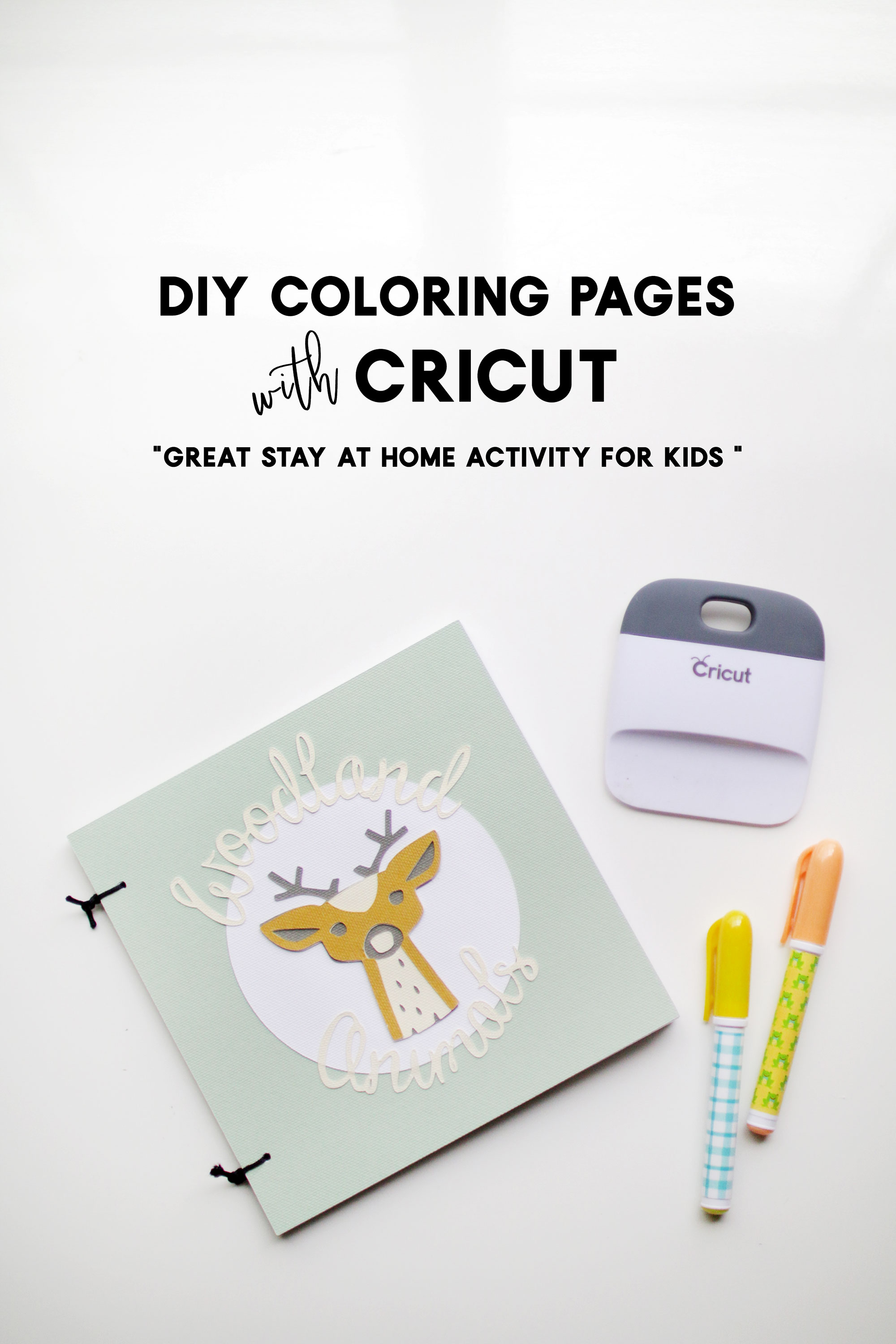 After making your very own coloring book, you can consider the following crafts to re-create. The more activities lined up, the merrier. I honestly enjoy crafting with my toddler, and I can't wait for him to grow up around it as it also helps develop his imagination and creativity.
Top 5 Cricut Projects to Make from Home!
There you have it … fun activities that will surely keep the hours rolling. Which one are you looking into doing first? Have you done any of them before? I would love to hear your thoughts!
PS: Stay safe and stay healthy! Also, don't forget to enjoy your time with your family.
This is a sponsored post written by me on behalf of
Cricut
. All opinions are 100% mine. While this post is sponsored, all thoughts and opinions are as always, solely my own. Thank you for supporting the brands that support AngelaRicardo.com
XOXO
coloring pages
diy coloring pages