If you're a regular reader of my blog, you'd know that my husband Derek and I went through IVF or also known as In Vitro Fertilization. We had been trying to conceive for so many years before we started our journey late 2016. We eventually had our success in 2018 with our miracle golden child Josiah King Bethea.
Through all the ups and down, from the first injection, all the way to the last one, is what inspired the creation of my eBook. I wanted to break down the barriers of infertility and increase awareness about it as well as IVF.
For those of you who are new here, welcome to my blog! If you're wondering if IVF is the right choice for you, you've definitely come to the right place!
About two weeks ago, I published my very first eBook and shared it across social media. While I am super ecstatic over the milestone, I honestly didn't know what to expect. I was riddled with some questions … Will it get noticed? Is there enough interest regarding the subject? How can I improve it so I can help others understand IVF better? So I've decided to create an extended version of my FREE eBook. Simply put, it is a much more detailed version of the first edition with additional resources and tips.
As I quietly work behind the scenes, I didn't bother cross-promoting my eBook or re-sharing it. So you can bet how shocked I was when I checked the download statistics. Upon checking prior to creating this post, there's a total of 2,168 active downloads of "The Simplified Guide to IVF". Still continuously getting downloaded too! I never thought it would reach that many traction when I barely even promoted it after it's release.
Who would've guessed right? To be honest, I was at least hoping it would reach a hundred or so. For it to get to thousands, and for such a short amount of time is BEYOND me! This undoubtedly fueled a fire in my heart. It lit up an old passion that had long been dormant and waiting to be awakened.
I continued clicking and tapping. Making my way to finish the extended version of my eBook. Then the other night, I finalized the chapters. Yesterday, I submitted my work and decided to work on my upcoming author page. Called it a day and pressed on. Little did I know what comes next. Today, I received the most exciting news, and I am absolutely over the moon! I simply can't contain the excitement and have to share the MAJOR UPDATE right away. Can you guess? The extended edition of my eBook ❝ and so the adventure begins! ❞ is now officially available for purchase through major online bookstores! It feels so surreal that this is officially happening. Soon it will also be available in Amazon Kindle!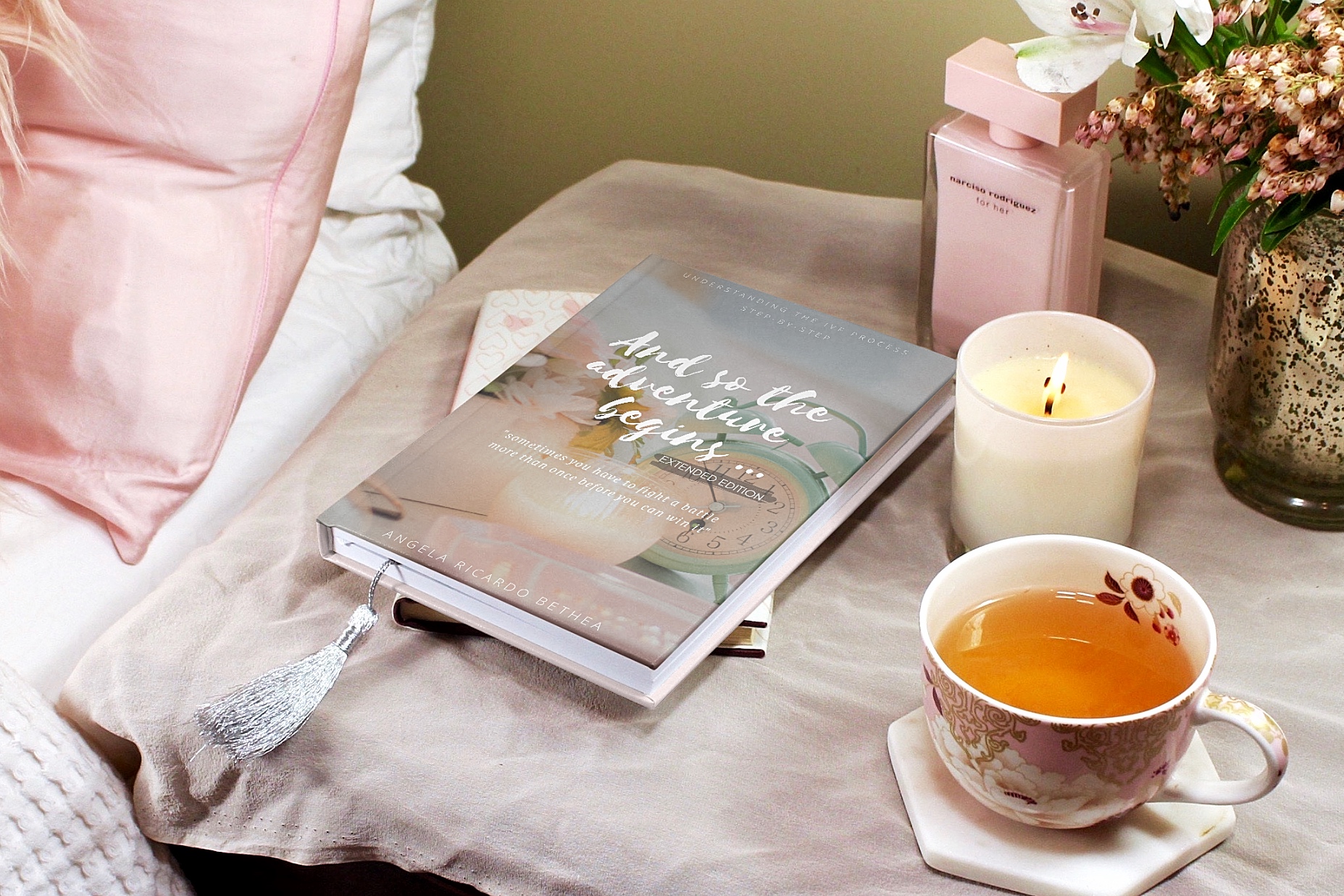 As a way to express my gratitude, I've decided to offer this extended edition at a promotional price of 0.99¢ for a limited time. That's right … it's less than $1. Please check it out!
iTunes Apple Books » https://itunes.apple.com/us/book/id1455236110
Barnes & Noble » https://www.barnesandnoble.com/w/books/1130792873?ean=2940156515851
Kobo » https://www.kobo.com/us/en/ebook/and-so-the-adventure-begins-2
Scribd » https://www.scribd.com/book/401140305/And-So-The-Adventure-Begins
You can still avail the free edition here » http://bit.ly/IVFebook‬
I have always fancied writing. I started writing at a very young age. I have dreamed of being able to publish books like Helen Meriz, my favorite pocket book author as I was growing up. To be able to say that my book is in everyone's favorite online bookstore, is still unbelievable. Someone pinch me, and quick! Truth be told, I am speechless.
To everyone who shared some love, spread the word, showed support … THANK YOU! I can't wait to see where this project will take us next. If you have any questions regarding IVF, please feel free to reach out. I'd love to connect and help!
Until next update, xo.
XOXO
and so the adventure begins
and so the adventure begins book
book
ebook