The reviewer has been compensated in the form of a Best Buy Gift Card and/or received the product/service at a reduced price or for free. While this post is sponsored, all thoughts and opinions are as always, solely my own. Thank you for supporting the brands that support AngelaRicardo.com
Have you ever wondered what the Energy Star certification in appliances means? I encountered that term when my hubby and I were looking for appliances for our home. Most of the customer representatives that have assisted us have advised us to go for Energy Star certified appliances, especially when it comes to washers and dryers.
Before we made the decision, we did our research on what the Energy Star certification is all about and here are a few of the things that I have learned about it. First, I have discovered that you can make doing laundry a lot better (and more efficiently) with Energy Star. Why? Well, here are some reasons:
First off, it is better for your clothes. Most Energy Star Dryers have a moisture sensor feature that will automatically shut off the machine once your clothes are already dried. Its primary purpose is to help save electricity. And there is also a big bonus to that—it can reduce wear and tear (brought about by overdrying) on the clothes too.
Second, it is better for you and your family. Energy Star appliances are equipped with advanced technology that can significantly reduce water and energy consumption, allowing you to save on your electrical and water bills.
In addition to that, these washers do not have a bulky agitator so they will have more capacity which means you can do fewer loads of laundry every week, giving you extra time to spend with your family.
You're a Laundry Star When You Buy ENERGY STAR®! Watch the informative video here » https://corporate.bestbuy.com/youre-a-laundry-star-when-you-buy-energy-star/
Last but (of course) never the least, it is better for the environment. Energy Star washers use 20% less energy as compared to the conventional washing machines. With these washers and dryers, we can help conserve energy and reduce the impact that we make on the environment.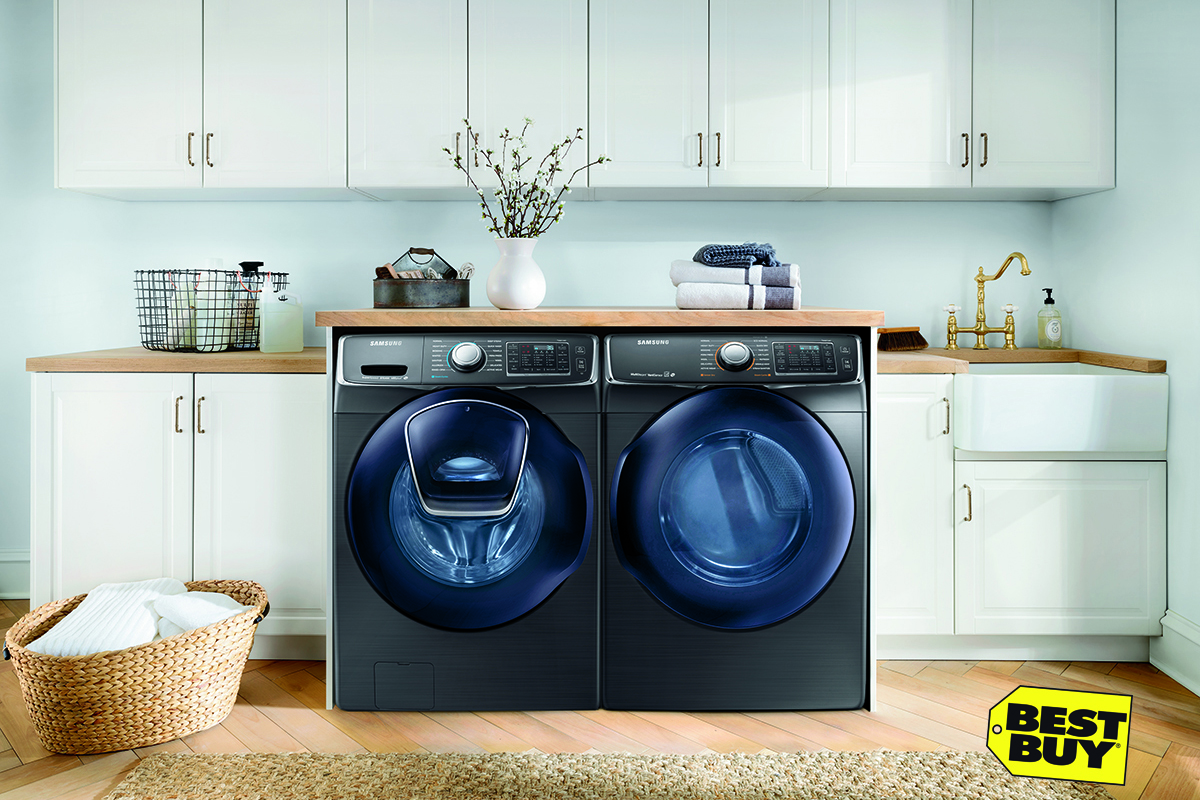 The appliances also use about 40% less water in washing clothes. By reducing our water consumption, we can help protect our seas, lakes, and streams. Not only that, we can also help to maintain our nation's water supply. These days, when there is a scarcity of water and other natural resources, every little action that we take can make a huge difference!
If you are looking for Energy Star certified washers and dryers, Best Buy is here to help you out. This company is dedicated to sustainability and committed to helping you find the washers and dryers that are suitable for your needs.
For more information on their Energy Star Certified washer and dryer collection, visit » http://bby.me/4m429
XOXO
Best Buy
energy star