Being a military wife, we have moved, deployed and even got stationed to different parts of the world. Because of that, we have plenty of relatives and friends who live far away from home, and it can get challenging to connect and keep in touch. Good thing, the technology of our generation makes communication so much easier for us. Whenever I miss them, I just have to video call them, and it feels like I am with them already. I know video calling is far from being with them, but at least there are ways to see them, right?
Video calling works for me every time, but lately, it's been hard for me to do video calls because of Josiah. I usually use my laptop while I am busy playing or caring for the little one. Except now that he is busy running around, chasing Josiah makes the previous routine I am accustomed to much harder than it used to be. Plus the fact that my laptop only focuses on one angle, and catching a glimpse of every action is not possible. Unless I am using my phone which is also next to impossible while I am carrying him. Fortunately, I have discovered the solution to my problem, and most definitely a solution to all the busy multitasking parents like me too!
I would like to take this opportunity to introduce the Portal and Portal + from Facebook. Portal is the newest video communication device that is innovated and is equipped with AI technology to make video calling easier. Let me tell you why …
AI Technology
This is the most important feature of Portal. Unlike other video calling devices, Portal has an advanced AI technology, that recognizes movements and motions around the subject. The Portal has smart sound technology and smart camera that will let you enjoy video calling hands-free. The smart camera focuses and stays with the subject, even when in action. It will automatically zoom and follow you. When used by a group, the smart camera will automatically adjust to make sure everyone is seen in the camera. While the smart sound will lessen the background noises and will focus on your voice.
I super love this feature because it is very convenient to use, and there is not a single moment missed with Josiah. It is also helpful when I am doing my household chores because its camera moves along with me while I work.
Wider Screen
Portal is a 10-inch tablet, with a full 1280 x 800 display, but if you like to have a bigger and wider screen, you can go with Portal +. Portal + is a 15-inch tablet with a full 1920 x 1080 display, giving you more flexibility and a larger screen that is best for mommies like me who multitask all the time.
Facebook Portal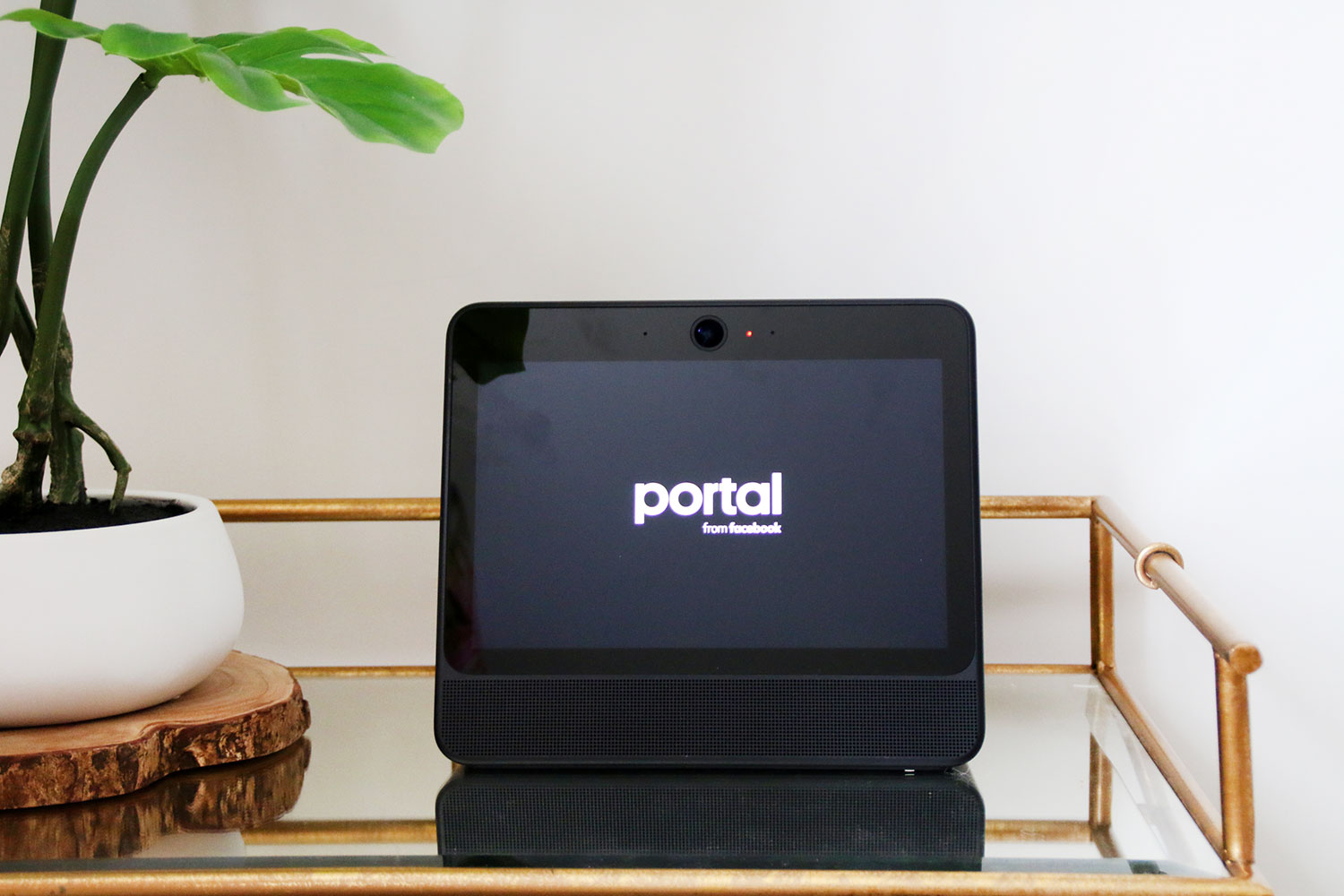 Amazon Alexa Enabled and Voice Control
Portal makes it totally hands-free even with the controls. You can start a video call by saying "Hey Portal" and then add the name of who you would like to call. It is super easy to use and control, giving you the best assistance that you need. Aside from voice control, Portal also has built-in Amazon Alexa, that gives you more features that you need. One of my favorites is it can control smart home devices, so aside from video calling, it can be a remote for all my appliances too.
Affordability
Would you believe that Portal is only USD 199 while the Portal + is at USD 349? It is one of the cheapest video calling devices that you can see in the market yet it has the most advanced technology. The price is literally worthy of its quality and features.
Facebook Portal Plus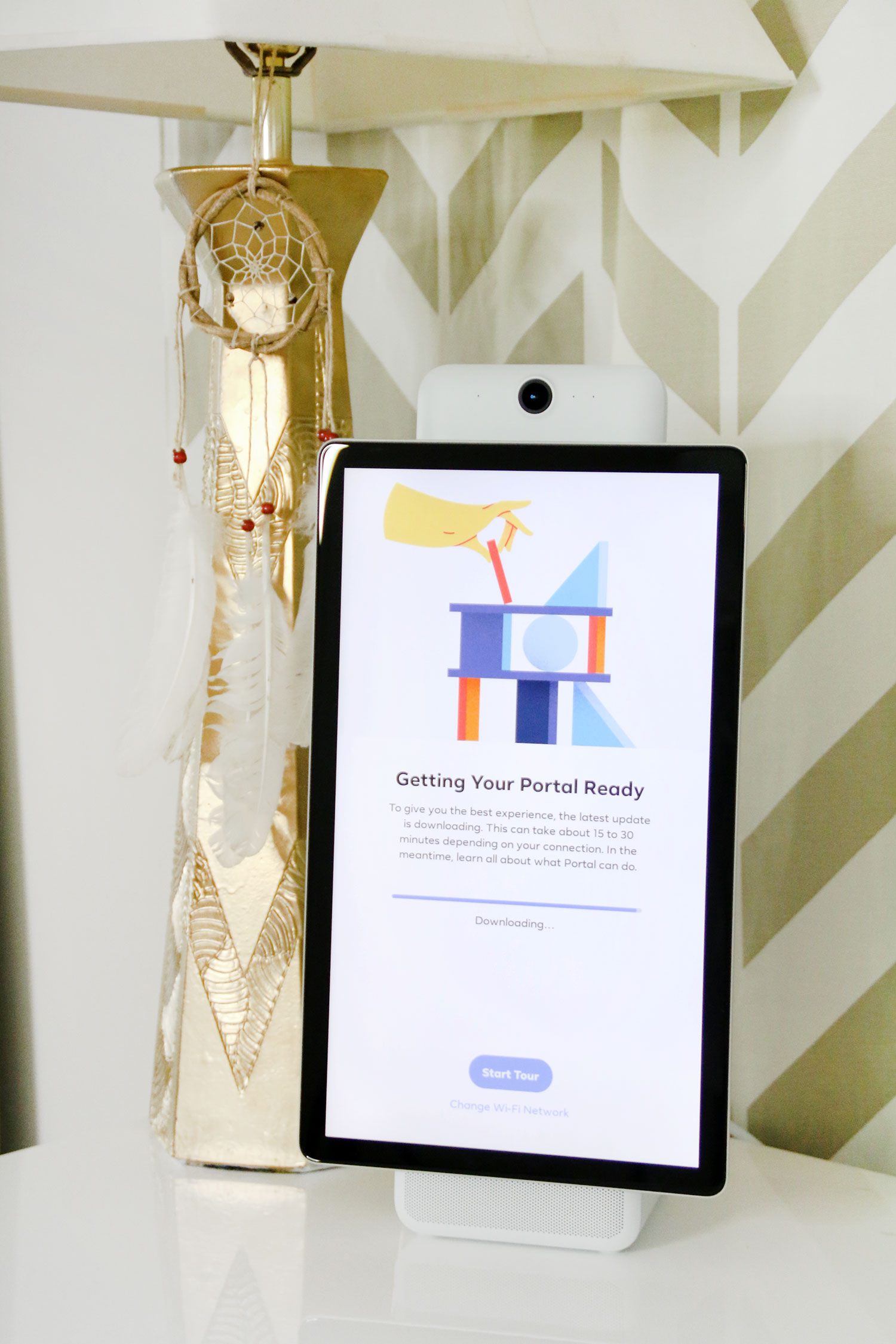 Shared Activities
With Portal, you can listen to music together or even watch together. Portal partnered with Pandora, iHeartRadio, Spotify Premium, Newsy, Food Network, and Facebook Watch to give you entertainment while catching up with your loved ones. Portal is planning to add more, and it's gonna be soon!
Portal is also equipped with Spark AR platform, to make your calls more fun and interactive. It has nice filters, effects, visuals, and sound effects – all pack in one device!
Connect with Facebook and Messenger Friends
You can call non-Portal users as long as they have Messenger in their smartphones and tablets. Meaning, you can call all your Facebook friends even if they don't have Portal and still enjoy a hands-free experience. It also supports group calls that can accommodate up to seven people at the same time.
Privacy and Security
This is probably the concern of most of the users before bringing home a new technology. But you don't have to worry because with Portal, your privacy and security always come first. You can disable Portal's camera and microphone with just one click, or if you wanted to be really sure, Portal comes with a camera cover, so you can literally cover the lenses any time you wanted. You can also set a passcode to keep your screen locked when not in use. Changing of passcode will require your Facebook password, so rest assured that your Portal is safe as long as you keep your passwords with yourself.
You can now order Portal and Portal+ from the official website of Portal, Best Buy's local store or online http://bby.me/g29nh and save $100 when you buy 2! This would make a great gift to your loved one no matter what the occasion is. In fact, I am shipping out a portal to my Mama and my aunt so they can easily keep up with Josiah's milestones and updates as easy as 1, 2, and 3!

XOXO
Facebook Portal
Facebook Portal and Portal Plus
Facebook Portal Plus