This is a sponsored post written by me on behalf of
INIT bars
. While this post is sponsored, all thoughts and opinions are as always, solely my own. Thank you for supporting the brands that support AngelaRicardo.com
Nothing beats a home-cooked meal to start the day. But because of the fast pace world we are living in, cooking breakfast is not as practical anymore. Whenever on the go, my husband and I would eat out or just grab a cup of coffee and donut to start a very hectic day.
Yes, there's nothing wrong with this routine as long as it gets you through the day. The only struggle is, our energy eventually dwindles down in the middle of the day because of the lack of fuel that home-cooked breakfast can give. The good thing is, in this day and age we now have energy bars available. The only challenge left is choosing which product to purchase. Personally, hubby and I love INIT Bars.
INIT Bar is an instant favorite for us! We love the organic nuts, blueberries, and all the real ingredients used. It's a good source of fiber (9g-13g per serving), has no artificial flavors and colors. It only has 180 calories per bar which are also acceptable for calorie-conscious people!
INIT Bar is quite a perfect morning snack for me, especially if I am too busy to cook breakfast. As far as having morning sickness (currently five weeks pregnant!) this is also a great go-to for me as there are times I simply don't feel like eating. Given that INIT bars are made from organic ingredients, I can never go wrong with them.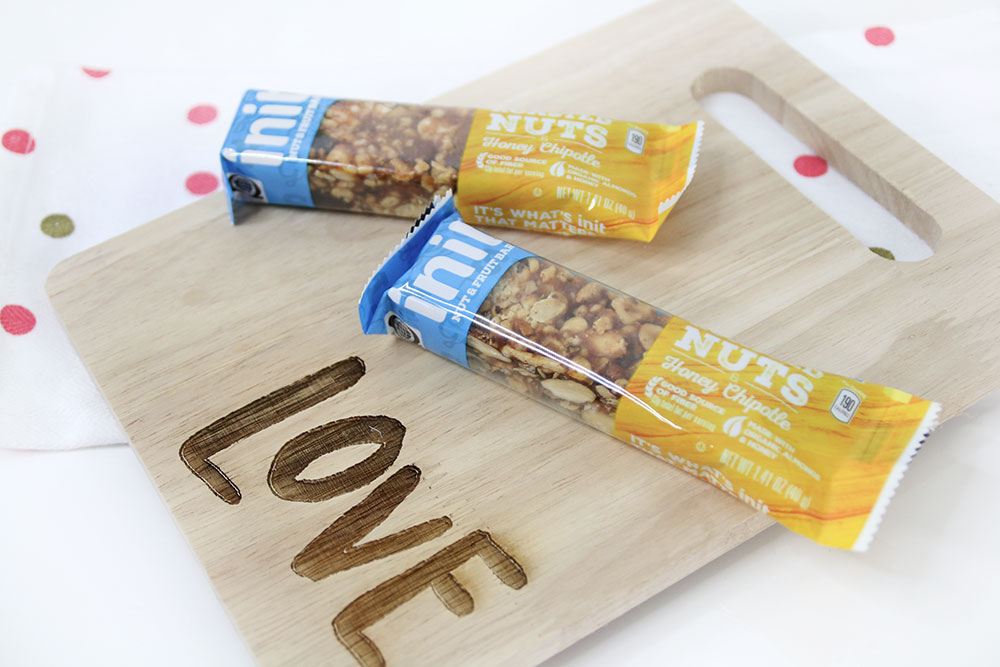 It's a great on-the-go snack too if you are running out of time or you woke up late for class or work. Hubby does the same. In fact, there was a time when he woke up late for a morning meeting. He hurriedly got himself ready and grabbed two INIT bars to get him through his busy schedule. He started munching on one before he set off and packed the other one for later. According to him, those two INIT bars save that day for him as the meeting didn't wrap up until 3 pm. For those who are wondering, INIT bars taste great! With all honesty, it doesn't leave an aftertaste, unlike other energy bars I have tried. It has a unique, distinct flavor and has more substance than a regular snack bar.
The new INIT nut and fruit bars are available in 4 delicious flavors:
Dark Chocolate Almond & Summer Berries
Dark Chocolate Cherry & Cashews
Mixed Nuts & Sweet Berries
Roasted Nuts & Honey Chipotle
These varieties are readily available in every local Walmart stores and at Walmart.Com website.
XOXO
INIT Bar