Ever since having our son Josiah King, hubby and I would often have a conversation about our future, goals, and approach to life. We are no longer just thinking about ourselves. We now have this little human being who is relying upon us. One thing we agree upon is investing … not only financially, but also on our health. Now more than ever that we need to make sure we are healthy so that we can also be in our best game at all times when it comes to caring, nurturing, and guiding our precious little one.
For starters, we've decided to power through our workouts to set our plans in motion. This is a great example as well to Josiah King as he grows up. He needs to know that despite the innovation and technology available in his generation, he still needs to exercise and stay active. With the help of the Jaybird X3 Wireless Headphones, we can achieve our primary goal –effortlessly!
Jaybird X3 Wireless Headphones
When it comes to working out and staying active, having wireless earbuds is absolutely handy! Here's the thing though, they tend to get sweaty, grimy, and sticky. This is where the dilemma comes into the picture, it is so typical nowadays that shoppers can literally see this device everywhere. Almost all known brands have attempted to create their own wireless earbuds and headsets. Making it harder for consumers to choose which is better and worthy of their hard-earned bucks.
What hubby and I have noticed is that brands don't even consider how their device would stand out. It's like, they don't even care if there are plenty of competitors around. This is how we came to a conclusion that we are possibly paying for the name of the brand and not for the quality. This is not the case with Jaybird, in fact, they did a pretty good job standing out from the rest. Jaybird's first attempt at going full wireless is crazy, calling it the RUN series. Jaybird RUN True Wireless In-Ear Headphones are technically earbuds without any wire connected to it aside from individual buds. It is totally seamless and hassle-free.
What We LOVE About Jaybird RUN
Design » Jaybird RUN's in-ear design is superb and unexpectedly comfortable. It fits securely in our ears without worrying about it falling on the ground. We don't even have to keep checking since it has no cords or wires. How is that even possible? Jaybird RUN has "fins" that will fit into the upper ridge of the ear. The earbuds perfectly fit because it comes in four different sizes of ear tip which consist of two ovals and two round ones and another four different sizes of the fin to hold the grip in the ears.
Appearance » What I personally have noticed is that most brands don't create smaller earbuds and headsets. Most of the time hubby is the only one that can find "the perfect fit," and I am left with sore lobes or ears. With Jaybird RUN, on the other hand, they have a minimalist design and tips that fit all ear sizes comfortably! It is so compact and small that there's actually an antennae built-in that is not even noticeable.
MAJOR PLUS – this sleek and handy wireless headphones is great for BOTH men and women. A lot of my friends have noted that this definitely looks "cute" and it isn't too masculine, unlike the products that they own or have seen. Check out the Jaybird X3 Wireless Headphones in a feminine setting.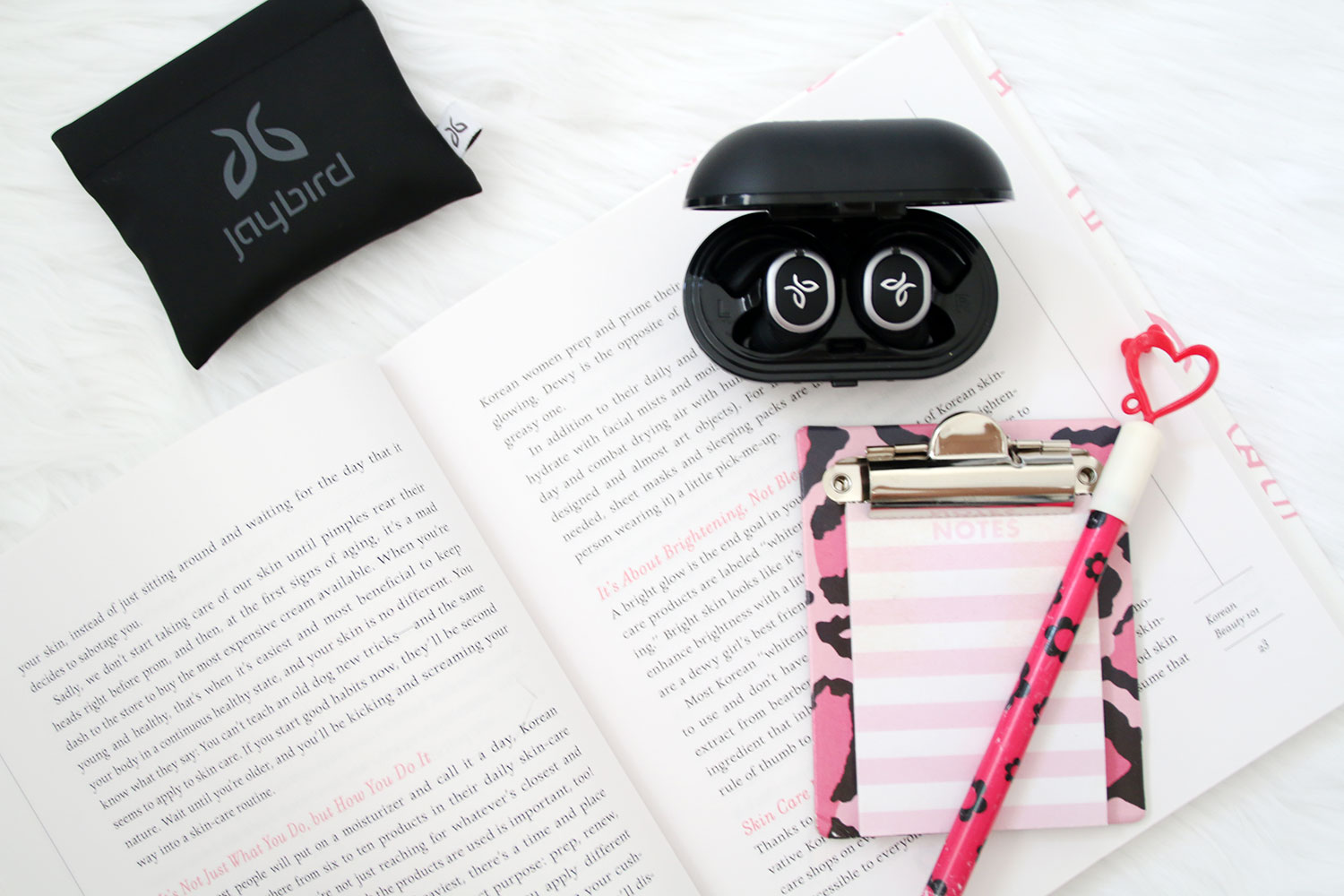 Microphone » Surprisingly, this tiny earbud is also equipped with a built-in microphone so we can take a calls hands-free. What is great to highlight is that it does not compromise the quality. The calls and audio come crystal clear and take note, recording audio is also possible!
Quality » Jaybird RUN has a solid bass which put competitor brands to shame. It produces quality music and clear calls even when you are in a crowded area. It has noise canceling feature that is best for outdoor activities.
Customize » What makes Jaybird RUN distinct from other earbuds? You can customize the sounds to achieve your most desirable combination of bass and notes. Just download the Jaybird RUN app, and you can start tweaking and customizing your audio experience.
Security » If you ever lose your Jaybird RUN, you can locate your buds using the Jaybird RUN app. Just make sure you manually set up the information needed prior to usage. Set and forget and you're all done.
Durability » Jaybird RUN is sweat proof and dirt proof, so rest assured it is safe to use even when working or doing outdoor activities such as jogging and exercise. This is a perfect feature for hubby as he tends to sweat buckets that would plainly put any device to the test. Trust me, he already had devices gave up on him after a few uses. It can truly handle the worst of any workout routine!
Overall, we definitely recommend the Jaybird X3 Wireless Headphones! Whether you're going for your morning jog, middle of the day power walk, or even late night workout, this is the best choice to enjoy your music every step of the way without having to worry about tangles, wires or even sweat!
These Jaybird RUN wireless earbuds are on sale right now at Best Buy for ONLY $149.99! Get yours NOW and Save $30 »‬ http://bby.me/snhsr
The reviewer has been compensated in the form of a Best Buy Gift Card and/or received the product/service at a reduced price or for free. While this post is sponsored, all thoughts and opinions are as always, solely my own. Thank you for supporting the brands that support AngelaRicardo.com
XOXO
Jaybird
Jaybird X3 Wireless Headphones
Wireless Headphones