Technology … you never cease to make my heart skip a beat! It's basically the peanut butter to my jelly. I have to be IN on the latest innovations. I'm that much of a geek that I am like a little kid in a candy store when I am discovering something new that relates to gadgets and devices. Now that I'm a mom, the desire to be able to equip our home with smart technology just got stronger.
Being a stay-at-home mom and a full-time blogger, I find myself watching a lot of shows, movies and now, educational videos with our growing son Josiah King. Which is why having a Smart TV is a "MUST HAVE" for our family … and I am truly excited to share all about the latest addition in our home, the 65-inch LG SUPER UHD SK9000 TV! Mind you, this TV isn't like any other smart device that you have seen, it's absolutely SUPER! It is equipped with AI (Artificial Intelligence) ThinQ® and has the Google Assistant built in. This means controlling the TV and other compatible smart home devices using JUST our voice!
*Service limited to certain languages. Some features require 3rd party service subscription. Google Home and Amazon Alexa devices sold separately.
Come the delivery day, hubby and I quickly unboxed the LG SUPER UHD SK9000 TV so we can enjoy everything it has to offer. Multitasking? That's quite common for us. We can now ask for the weather forecast, latest news, check the scores of our favorite team or game WITHOUT disturbing the viewing experience.
With as simple as a push of a button, hubby was able to keep tabs on his favorite team before giving our son his bath routine. There are hundreds of voice commands that the TV can perform. So far our personal favorite voice controls are as follow:
getting reminders for Josiah King's wellness check up
checking the weather forecast
streaming on my favorite network Netflix, Hulu & Prime
listening to Spotify and Pandora
playing Baby Shark song by Pink Fong (for Josiah)
…and more!!!
…and during life's precious moments such as keeping up with Josiah's growth, I don't have to worry missing out on anything. The LG Super UHD SK9000 is compatible with Google Home & Amazon Alexa devices. I love that I can ask Alexa to change the light settings, control the room temperature, and even play or pause our favorite!
*Google Home and Amazon Alexa devices sold separately.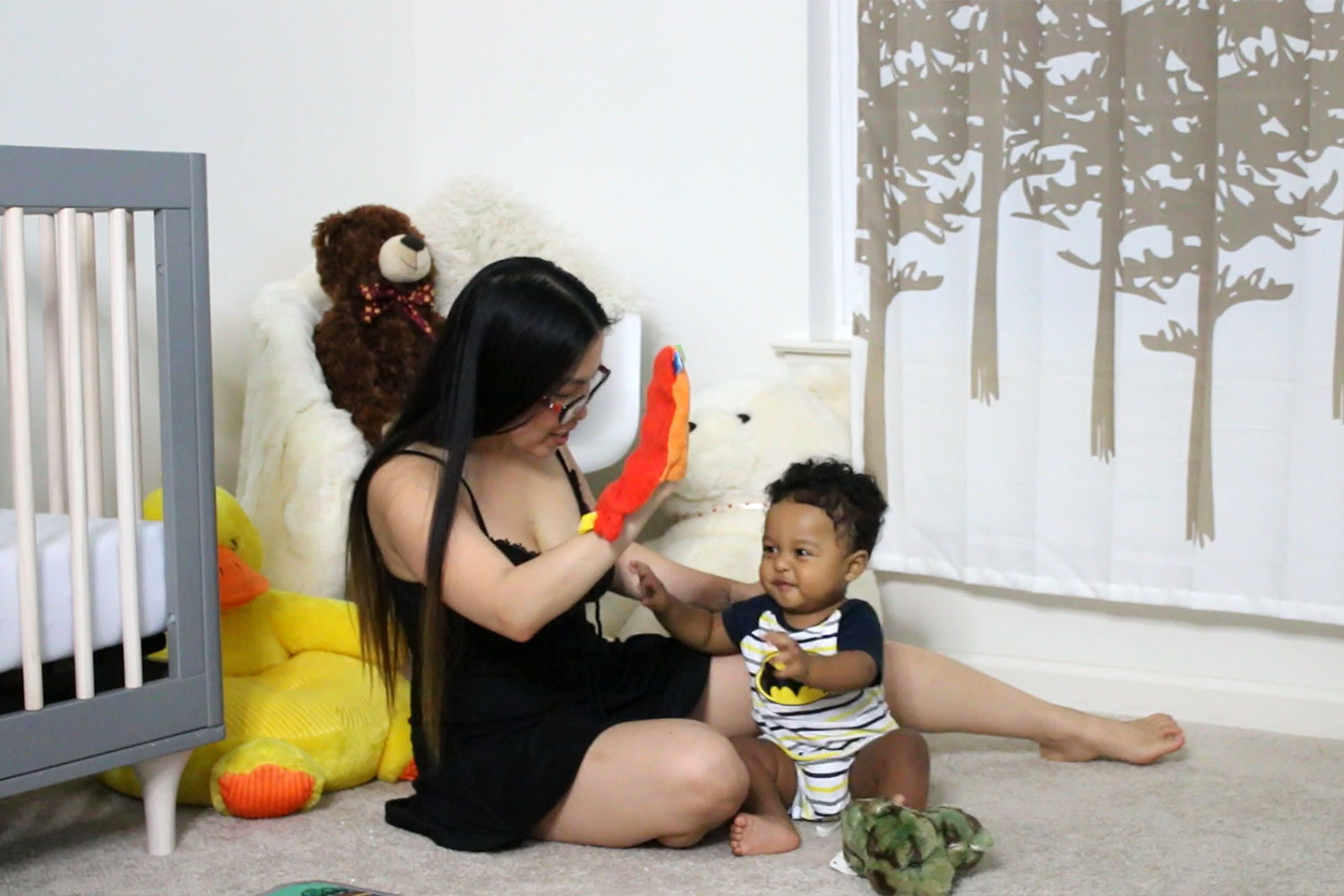 Watch the LG Super UHD SK9000 TV in Action
Design
We absolutely love the LG SK9000 distinctive minimalist design with a metallic body and sleek curves. Its slender bezel accentuates LG SUPER UHD screen. Its understated elegance makes it fit and blend well with any style or décor. It literally turns heads even when it is powered off. Mind you once you turn it on, the picture quality will literally make you forget all about the tv!
Performance
The LG SK9000 produces vivid colors and sharp images. Its super UHD 4k resolution will give you outstanding crisp pictures, turning your living room into a home theater. It can play 1080p without any lags and can run 4k input smoothly. Its default speakers are loud and clear. I love binge watching, and LG SK9000 makes my watching experience extremely wonderful.
Features
The LG SK9000 is equipped with the latest version of LG's smart operating system. It has helpful built-in apps, including the LG Store. LG store has thousands of third-party apps that you can download and use. Some of its popular apps are Netflix, Youtube, and Amazon Video. It also has a *Google Assistant built-in so controlling the TV using your voice is possible. I love this feature, especially when I am carrying Josiah. It lets me control the TV hands-free, and I find it very convenient.
After testing the LG SK9000, we were absolutely floored with its capabilities and performance. It just proves that LG is a giant when it comes to producing high-quality appliances. I can't wait to explore it more. I am sure there are features that I have yet to discover and utilize to unlock its fullest potential.
Order the LG TV at Best Buy TODAY » http://bby.me/hrf8g
The reviewer has been compensated in the form of a Best Buy Gift Card and/or received the product/service at a reduced price or for free. While this post is sponsored, all thoughts and opinions are as always, solely my own. Thank you for supporting the brands that support AngelaRicardo.com
XOXO
LG SUPER UHD SK9000 TV