Dealing with pests is a nightmare for many homeowners. And identifying the most common ones in your location can help you determine effective control measures against them. Also, knowing what kind of pests you are dealing with can help you to understand how they are getting into your home and what attracted them in the first place.
Common pests homeowners face
Many common household pests can be a nuisance and cause damage to your home. The most common ones include ants, cockroaches, mice, and rats. Ants can be attracted to sugary substances and can be difficult to eliminate once they have established a colony in your home. Cockroaches can carry diseases and are often found in damp, dark areas of the home, such as basements and bathrooms. Mice and rats can chew on wires, cause fires, contaminate food, and spread diseases. Other pests to be aware of include termites, which can cause structural damage to your home, and bed bugs, which can be difficult to eliminate once they have infested your bedding and furniture.
Which pests will you most likely find in your home?
The first step to keeping your home pest-free is knowing what type of pests to look out for in your location. And with so much pest information already available online, knowing what pests to look out for should not be a problem. A platform like https://www.pestsearch.com/ showcases the most-searched pests in each state. You'll notice that rats, ants, and spiders topped the list as the most searched pests from 2020 to 2022.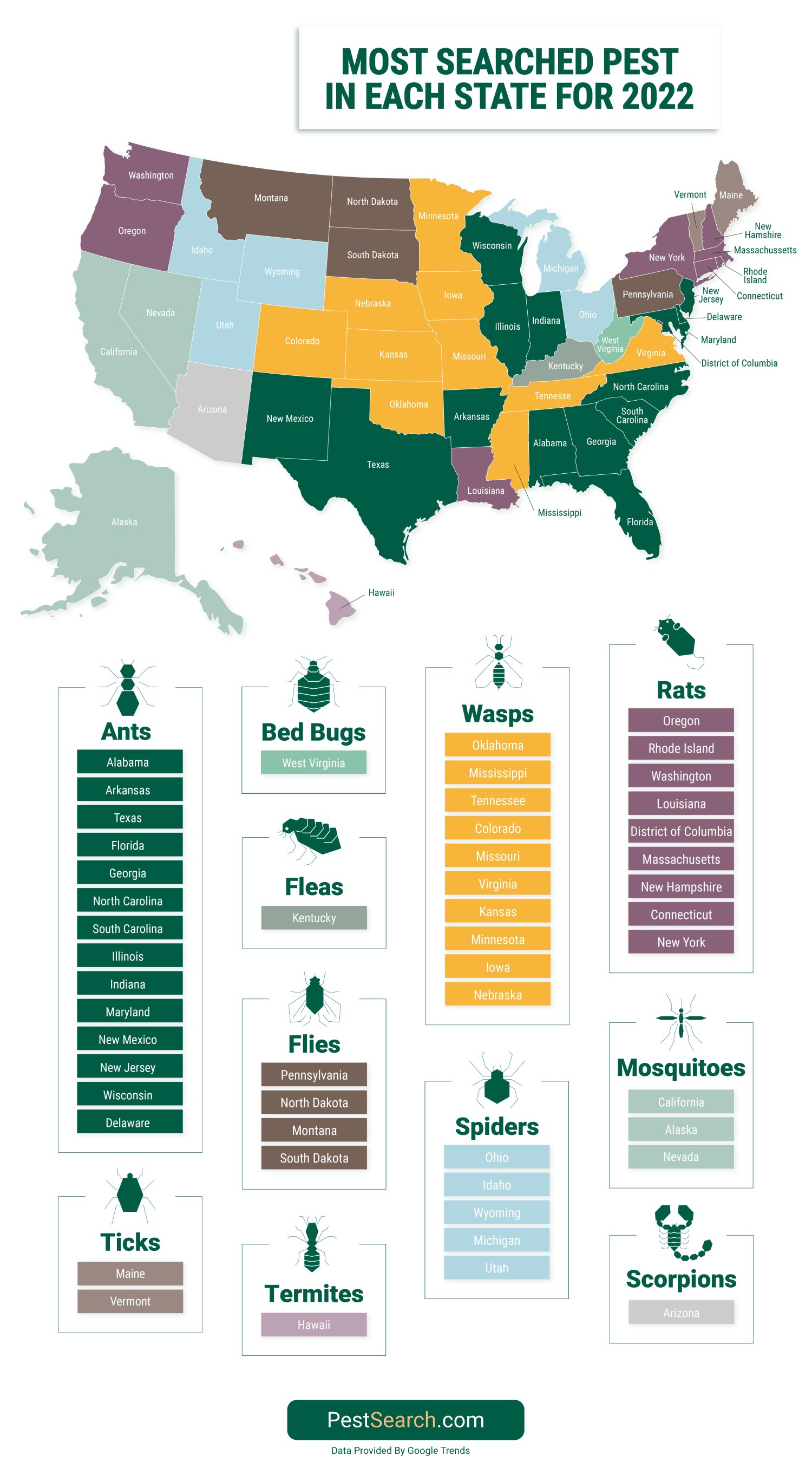 Infographic Design By https://www.pestsearch.com/
XOXO
bugs
home
how to
insects
pest
pests