The time has come for the Nokia LVK Fashion Quest to reach its finale. In a short period of time, this quest had grown in me and had found a soft spot in my heart. So little time, yet so much memories was bestowed upon me. I feel truly blessed and I truly will miss all the excitement and challenges this quest that Nokia and LeiVanKash gave us Fashion and Beauty Bloggers alike. I am much honored to have been a part of this wonderful adventure. Truth be told, yes we all want the grand prize … but the experience and as well as the self-improvement is a great plus factor.
For the last and final entry for the Nokia LVK Fashion Quest I have decided to share a unique ensemble that will both capture my fashionable sense of styling and as well as show case my creativity …
Nokia LVK Fashion Quest Grand Finale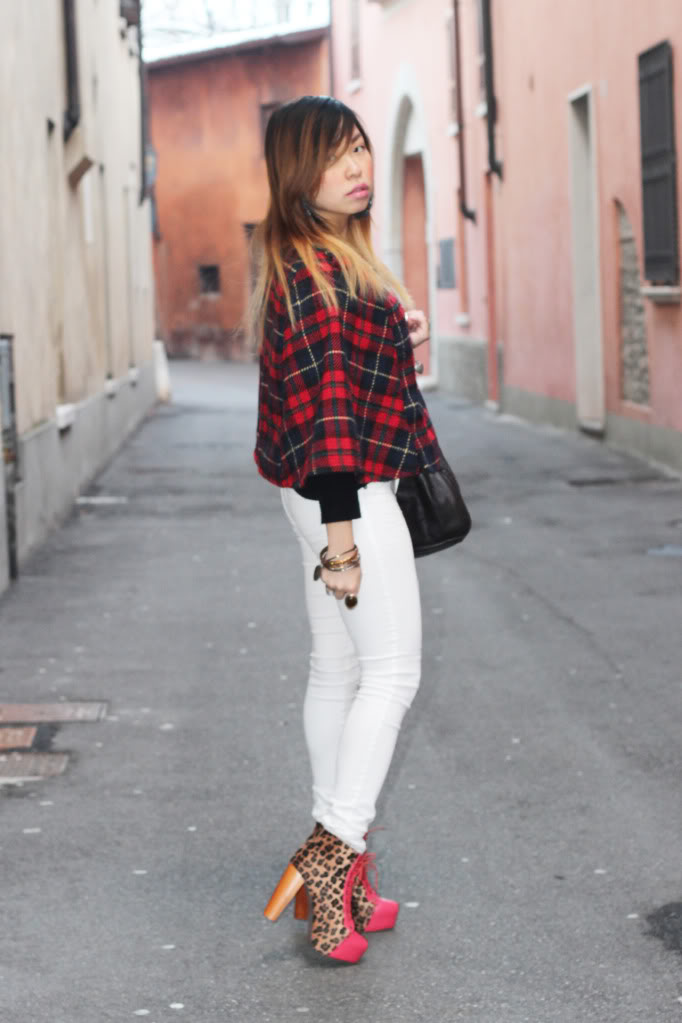 For this ensemble I have worn my hair as is and let it flow naturally. I have added a few extra accessories to my typical choice of rings and bracelets with a watch and necklace. An additional adornment of a flower brooch added a nice touch to my plaid poncho / cape that looked really fabulous. For my heels, the leopard print was a big statement piece that mixed well with my plain white jeans.
What I Wore:
Nokia Lumia 900: Nokia
Plaid Poncho / Cape: Yes Style
White Denim Jeans & Tiger Eye Ring: Forever 21
Big Hoop Earrings: ILL Lines
Leopard Booties: Amazon
Flower Brooch & Jewelry Accessories: Ebay
Black Handbag: Gift
I have also made an additional entry to my outfit ensemble by sharing a re-creation of my old accessory to a new one. That way I can show case my creativity and sense of styling.
Watch the DIY Bracelet Creation Here:
What do y'all think of this grand finale entry for the Nokia LVK Fashion Quest? Let me know! xoxo
fashion
fashion blogger
Fashion Quest
Nokia
Nokia Fashion
Nokia Fashion Blogger
Nokia LVK
Plaid Fashion
Poncho Fashion