The Nokia LVK Fashion Quest had taken me to the next level of fashion and styling. I have slowly seen myself grow and improve my overall outlook. If I would take myself back to memory lane, my fashion ensembles look so much better now compare to how it was back then. Change indeed is inevitable and change can also mean good things.
During the past few months I have noticed that the "Union Jack" trend had been circulating around the fashion bloggers that I am surrounded with. I don't often follow the trend unless I really "dig" the style and I feel like it is worth the hype. Ever since I have started this new blog, I wanted to start fresh with my fashion ensembles as well. My ensemble for this post welcomes changes and still reflects my reserved yet fun personality.
Nokia LVK Fashion Quest – Outfit of the Day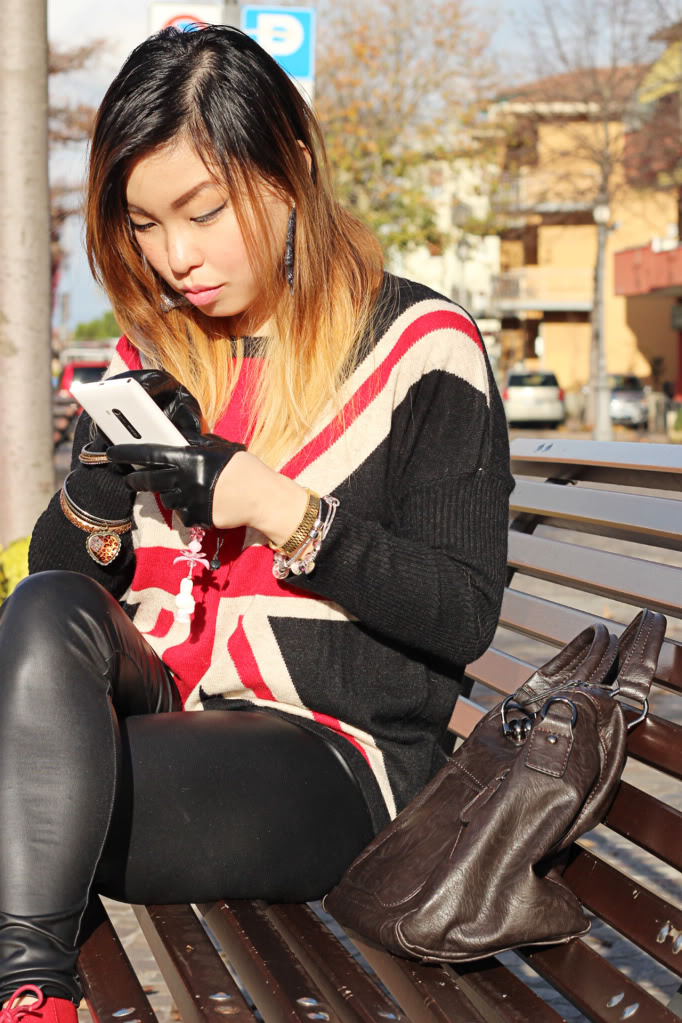 This outfit ensemble by far is the most simplest yet sophisticated out of all 3 looks that I have submitted for the Nokia LVK Fashion Quest … I had quite fun coming up with this look, especially mixing and matching my accessories to make sure all are well coordinated.
What I Wore:
Nokia Lumia 900: Nokia
Big Hoop Earrings: ILL Lines
Union Jack Sweater: AX Paris
Half Gloves: Romwe
Leather-like Pants: Ebay
Jewelry Accessories: Ebay
GoJane Booties: Amazon
Black Bag: Gift
XOXO
fashion blogger
Fashion Quest
Nokia
Nokia Fashion
Nokia Fashion Blogger
Nokia LVK
NokiaLVK
Union Jack
Union Jack Fashion