This is a sponsored conversation written by me on behalf of Panasonic. The opinions and text are all mine.
As a new mom, I don't have the extra time to waste on hair tools that take forever to deliver results. I mean, if I could I honestly would get some extra pampering … but now, majority of my time is dedicated to caring and nurturing our son Josiah King. So I have to mentally prepare before doing my beauty routine.
Obviously, there are plenty of hair tools available in the market, but the question is, does it benefit our hair, or is it a key factor as to why it is dry, frizzy, and unmanageable? One thing I consider when buying as well as recommending new hair tools is the effect of the tool in the long run.
Majority of the tools I have tried helps achieve that perfect looking locks, but does it make it healthier in the long run? The answer doesn't even come close! I honestly didn't think it would be possible until I discovered the Panasonic EH-NA65-K nanoe™ Hair Dryer. Its advanced technology infuses moisture to each strand using their patented nanoe™ technology to deliver hair with moisture, help enhance shine and smoothness. I'm absolutely in love —with this device and my hair.
What I love with Panasonic EH-NA65-K nanoe™ Hair Dryer
1. Let's get straight to the point here, it delivers results minus the damage. You can finally dry your hair WITHOUT drying it out. In case you havrn't notice, other hair dryers leaves that distinct burnt smell. With Panasonic Nanoe™, I am proud to report that I did not experience any downside, and my hair stayed fragrant and soft even after drying.

2. It enhances shine. You read that right. I didn't even need to resort to applying hair serum or oil to achieve that lustrous sheen. Panasonic Nanoe™ leaves my hair shiny and sleek effortlessly. With this, I don't have to worry about hair products weighing mg hair down. All I have to do is leave my hair as is and I am good to go!

3. It improves smoothness. It leaves my hair manageable all throughout the day. I find it really helpful because I don't have time to fix tangles and knots it since I have lots of household chores to do.

4. It helps our hair to hydrate by taking moisture that is outside and putting it inside. As a result, hair is healthier and smoother.

5. Ease of use with 3 pro-quality attachments (Quick-Dry Nozzle, full-sized Diffuser and Concentrator Nozzle) to help style hair to perfection.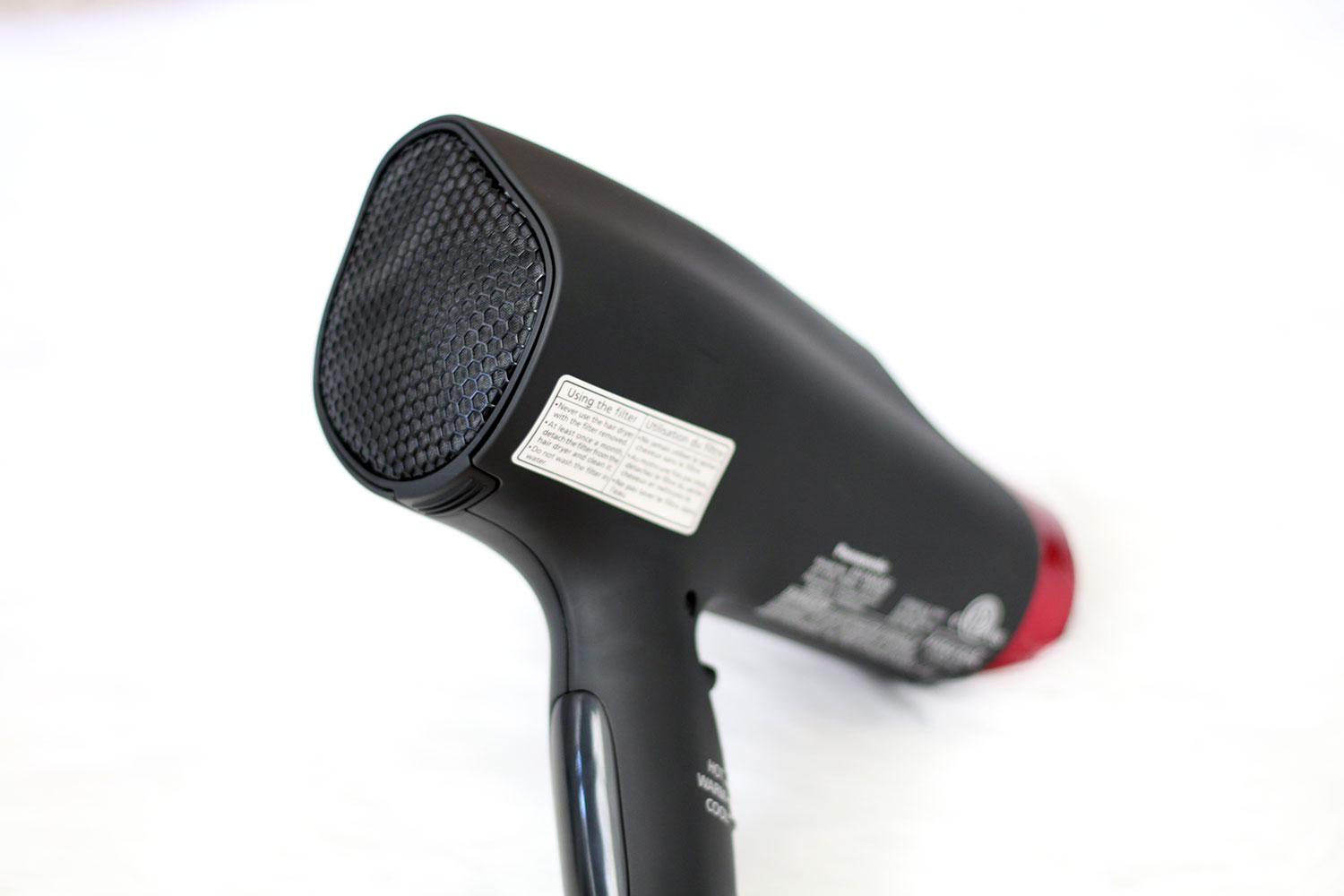 Having smooth, shiny, and manageable hair is common. But did you know that hair should be hydrated too? Here are some tips on how I keep my hair hydrated during summer.
Serum, Oil & Magical Potions – I kid you not I use moisturizing products regularly to make sure I avoid dried-out tresses. If there's a magical potion I honestly would try it out too. Before I would need to apply serum every other day but it also means weighing my hair down. Now I only do it once a week as an addition to using my Panasonic EH-NA65-K nanoe™ Hair Dryer. Why ditch my serum routine? Because it takes the moisture from the air to create tiny, moisture-rich nanoe™ particles that are so small, it can penetrate the shafts of my hair.
Moisturizing the Natural Way – I always believe that we are what we eat. So if we eat healthy it reflects on out outermost appearance as well. So I make sure my diet is rich in Vitamin A to help produce sebum naturally. I also use silk scarf during winter season, silk pillowcases to avoid further damage, and last but never the least using shower cap to infuse hair products to each strand while I take a hot shower. Like I said time is ALWAYS of the essence.
Brushing your hair carefully is another easy way to keep your hair hydrated. We naturally produce sebum and carefully brushing each strand helps distribute this and essentially resulting to a healthier hair. What I usually do is gently brush it while hair drying it with my Panasonic Nanoe™ hair dryer. It creates stunning results and leaves my hair beautiful until the next day!
Panasonic EH-NA65-K nanoe™ Hair Dryer
Ready to infuse moisture to your hair? You can purchase the Panasonic EH-NA65-K nanoe™ Hair Dryer in select Target locations nationwide and Best Buy stores. Or for easy and hassle-free experience, you can order it online at Target.com, BestBuy.com, Ulta.com, Amazon.com as well as www.shop.panasonic.com.
When it comes to technology and innovative gadgets, everything is designed BUT very few things are designed well. I am glad this device is one of the exemplary ones that truly delivers. Got questions? Feel free to let me know!
This post was sponsored by Panasonic. While this post is sponsored, all thoughts and opinions are as always, solely my own. Thank you for supporting the brands that support AngelaRicardo.com
XOXO
Panasonic
Panasonic nanoe
Panasonic Nanoe hair dryer