During last month's Mercedes Benz Fashion Week I managed to take a break in between the shows by visiting different booth like Papyrus. I totally had a blast in the beautiful yet chaotic schedule I have put myself through. It couldn't be helped as the shows I really wanted to cover are pretty much back to back. A quick stop over at Papyrus is on my to-do list as I can't pass up on their stunning and totally fabulous cards! Plus, I get to send it to anywhere in the world and they will mail it for free! Awesome. Now that's a perk that is hard to resist.
So when the Papyrus team reached out, I was completely wonderstruck! They wanted to make sure that I had blast and if I was able to send a few cards. They even sent me a few more!
❝ pa·py·rus – a material prepared in ancient Egypt from the pithy stem of a water plant, used in sheets throughout the ancient Mediterranean world for writing or painting on. ❞
I totally love that their designs are so personalized and there's a wide range of designs to choose from. They're all beautifully and creatively crafted! I can't help but smile just by looking at each design. They look so festive and easy on the eye. Right away you'd know it's an instant winner!
Papyrus Greeting Cards
This fancytastic ⇡ card is the perfect birthday greeting for that glamorous gal! I know for a fact this card would be the best fit for either my mom or my best friend.
This mustache ⇡ card is so adorable … and very manly! I know my hubby doesn't really grow out his (but when he does its not as fluffy like the design) yet I am sure he will find this card fun and worth reading.
This ridiculously fabulous ⇡ card is also a birthday greeting that is uplifting and heart warming. This would be perfect for anyone, and for all ages too!
Papyrus greeting cards definitely embodies a design that speaks for itself. I totally love that I can easily find a card that would suit any occasion or event. From the traditional ones all the way to above and beyond.
Papyrus Easter Cards
Their Easter Cards is absolutely breath taking! The designs are colorful, glitzy and absolutely adorable … personally I would love to receive cards like these too!
Getting Ready to Send Some Love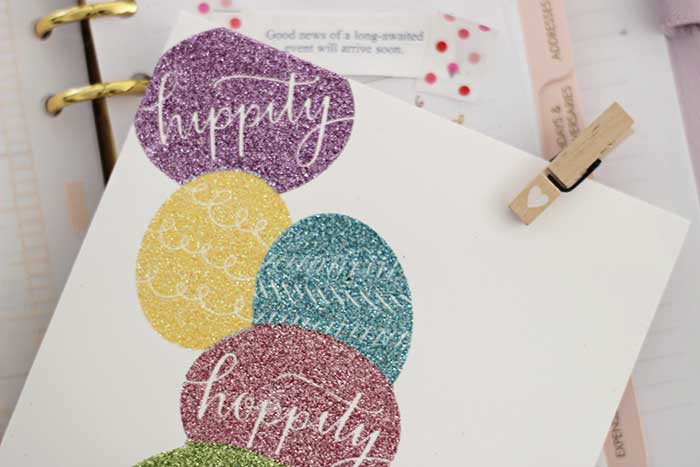 In the spirit and celebration of the upcoming Easter I've decided that I will mail out some Easter cards as well and share the love. Once the recipients receive their cards I will edit this post to share who got who, see what they got and what they think of it.
//EDIT//

Love sending out some snail mail? How about dressing up your planner? Yes, these cards don't serve a single purpose. You can also use it as a planner dashboard! Let me know what y'all think. In the meantime make sure to check out the rest of the Papyrus collection at www.prgreetings.com ❤
XOXO
Papyrus
Papyrus Greeting Cards
Papyrus Online
Papyrus Paper
Papyrus Stationary
PR Greetings
PRgreetings
Recycled Paper Greetings