2018 is just about nearing its end, and being the décor enthusiast and tech fanatic that I am … I am gearing towards welcoming the new year with a fresher vibe. After all, we always have room for upgrades in our home. That being said, I am planning to start it with our entertainment room, and that includes adding some new speakers. My goal is to make this room look neat yet elegant, making it the perfect hub for the whole family as well as having guest over.
Given that our family already loves the Polk Command Sound Bar that we have, hubby and I have decided to check out their speakers too. What we're keeping an eye out for are the best bookshelf speakers that will fit the current décor setting and bright aesthetic that I genuinely love. Can you guess which one we opted out for? That would be the Polk Signature S15 compact bookshelf speakers.
Polk created a name for itself as one of the most affordable yet quality speakers. It stays that way for decades, giving them a good reputation in the industry. They have several lineups of speaker systems, and one of their newest one is the Signature Series.
What to love with Polk Signature Series Bookshelf Speaker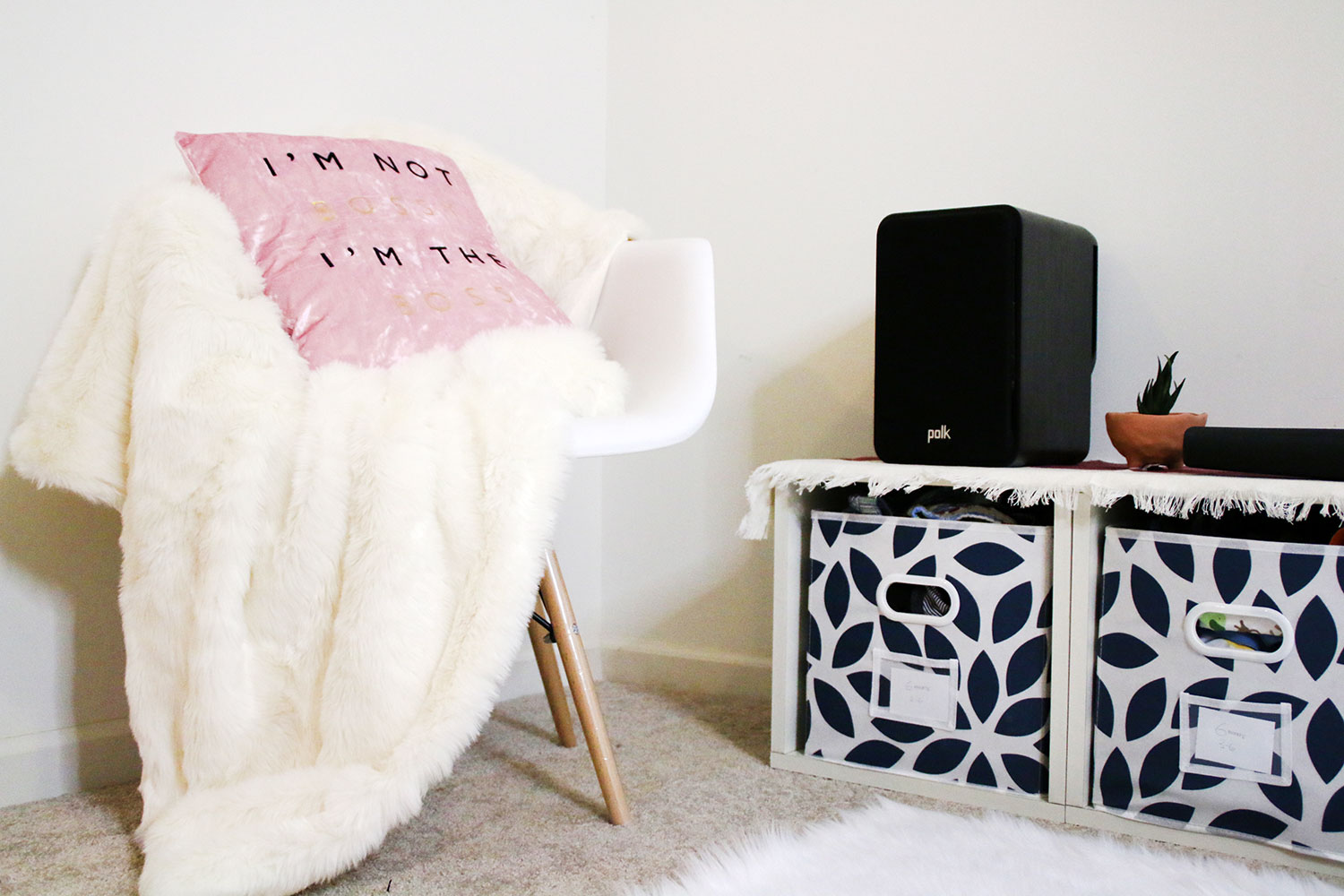 Quiet
Since Polk Signature Series are intentionally created for cabinets and shelves, it should be something that doesn't make any vibration, as it might not go well with your displays when you are listening to it. Good thing, Polk Signature Bookshelf Speakers are so quiet; it does not make any vibration when used.
Re-imagined Design
Polk Signature Bookshelf Speakers has a cool design, where you can choose whether you will leave it just the way it is where the front cover is on or you can opt to remove the cover and leave the drivers exposed giving it another look. I personally like it covered while hubby likes it exposed. Either way, it is a WIN-WIN for us … we can transition the look of our room by having two designs in one speaker.
MAJOR MAN CAVE TIP: Take the covers off to create a masculine, tech hub for the sports and music fanatic in your life.
Warranty
Unlike other brands, Polk gives you 5 years of warranty coverage. For our family this is more than enough given that we tend to upgrade our devices after a couple of years. One major tip that I can give is to make sure you save your receipt, intact and clear to make any warranty coverage or questions easy and hassle free.
Sounds
Polk Signature Bookshelf Speakers offers clear and detailed sounds, with a touch of rich and solid bass. It has Hi-res audio certification and guess what??? It's new Dynamic Balance comes equipped with precision cross-overs along with the anti-diffraction grille and the exclusive Power Port bass technology will surely take your sound experience to a whole new level.
Affordable
Polk is known to its quality yet affordable speakers, so rest assured that you are getting what you are paying for – and sometimes, more than its worth. That's how I feel with the Polk Signature Bookshelf Speakers. It is a great purchase for the price and for the quality that it delivers
.
Whether you are looking into upgrading your entertainment room like we are, or simply want to give your TV a better sound …. and maybe even upgrade to a 2-channel starter system, the Polk Signature S15 compact bookshelf speakers is your best bet! Check it out at your local Best Buy or order it online http://bby.me/zamme and get ready to experience great sound.

XOXO
Polk
Polk Signature Series Speakers
Speakers