This post is sponsored by BabbleBoxx. While this post is sponsored, all thoughts and opinions are as always, solely my own. Thank you for supporting the brands that support AngelaRicardo.com
So this month officially marks the calendar that we're halfway through the year. Crazy right? Just like that, the time has flown. It feels like a lot has happened, yet at the same time, it feels like nothing did. Want to know what else? I have also turned another year older. I wasn't expecting much given the challenging times we are all facing now. So I was totally taken by surprise when hubby came home with a beautiful custom made cake! I am not one to celebrate grandly, so something intimate and quiet with my boys is more than everything for me.
Now that I am a year older, I have also come to realize the importance of self-care. As much as I try, it is inevitable to feel stressed out and overwhelmed when keeping up all day and night with a toddler and a newborn. Just typing that up is already reminding me how tiring each and every single day is nowadays. How does this mama cope, you ask? By being mindful of my health and wellness. That self-care for my well being doesn't come last. After all, a happy mama also means a happy family.
Want in on my personal favorites? Read on ahead to find out about my latest must-haves for self-care essentials!
Pamprin Max Pain + Energy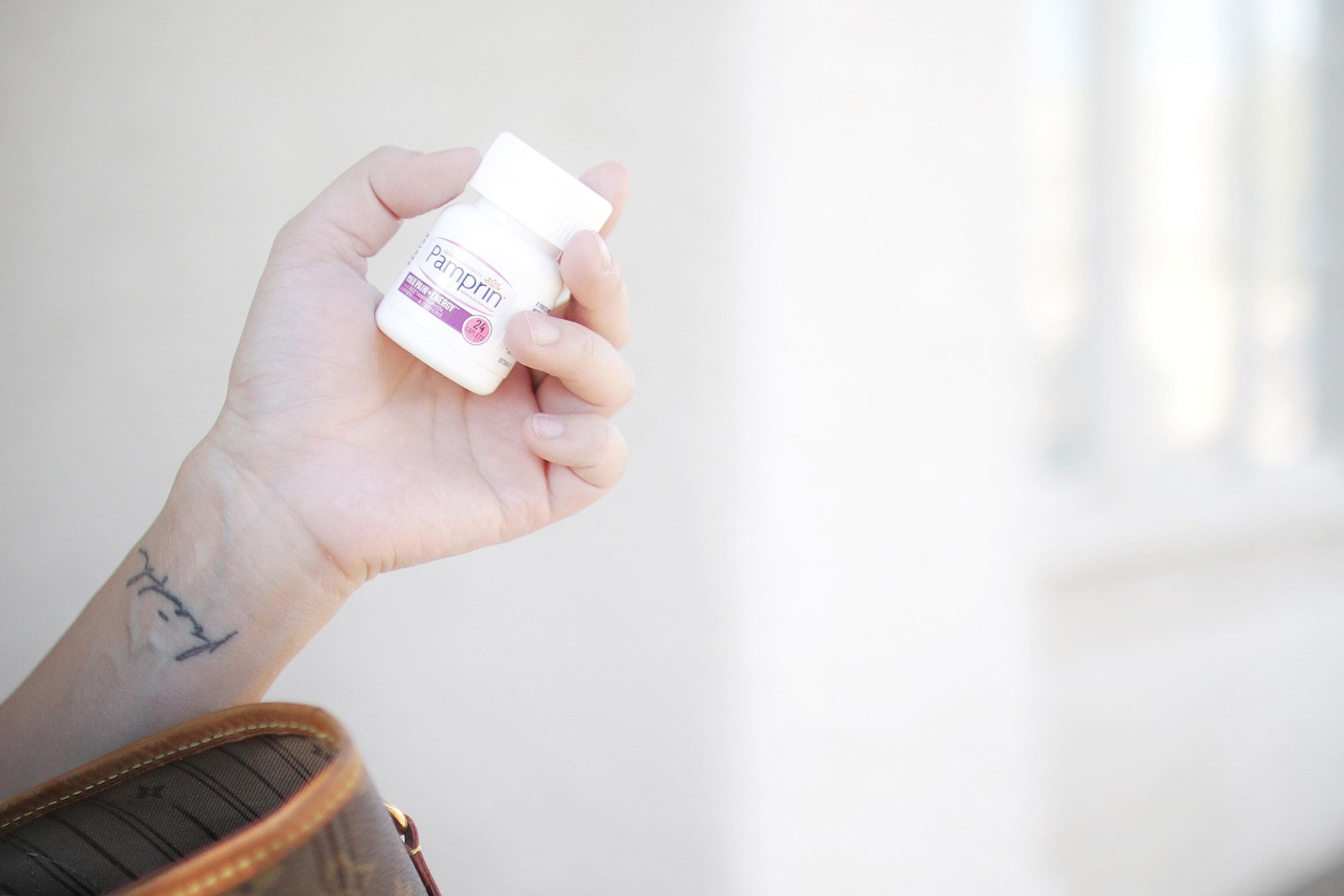 After having kids, my period had stopped for quite a bit. My doctor said it was normal given the hormone changes brought upon by the pregnancy and then breastfeeding. It sure was a nice break, but you know what? That period pain after, definitely not fun! I was irritable. Bloated even. Cramping non-stop too. Thankfully there's Pamprin Max Pain + Energy which goes beyond the pain relief! It contains caffeine too to help relieve bloating and help combat water-weight gain.
If you're still experiencing period pain with your current pain reliever, it might be time to switch things up! Give Pamprin Max Pain + Energy a try and get period pain relief today!
For the longest time, I have been hearing so much about CBD products such as CBD Oil. A few of my mommy friends swear by theirs and how much it helps them. I finally took the plunge and included BOTA skin products in my skincare and wellness routine. Why BOTA? Because BOTA identified the best elements nature has to offer and created a plant-based skincare line enhanced with hemp-derived cannabidiol or also known as CBD. Plus, I've heard great things about them AND they're Cruelty Free too!
BOTA Muscle Melt Crème
Having a super active toddler to chase around and a newborn that I have to nurse through the night, I always find myself with aches and knotted muscles here and there. After a long tiring day, BOTA Warming Muscle Melt Crème is my go-to de-stressor to melt away my pain.
For centuries, our ancestors have always used cinnamon oil as a natural warming method. BOTA have innovated this technique and combined warming cinnamon oil, shea butter, and hemp extract to create their crème.
*** All products contain less than 0.3% THC.
Get 20% off any orders "site-wide" with promo code: WOMENSWELLNESS
BOTA Hand Lotion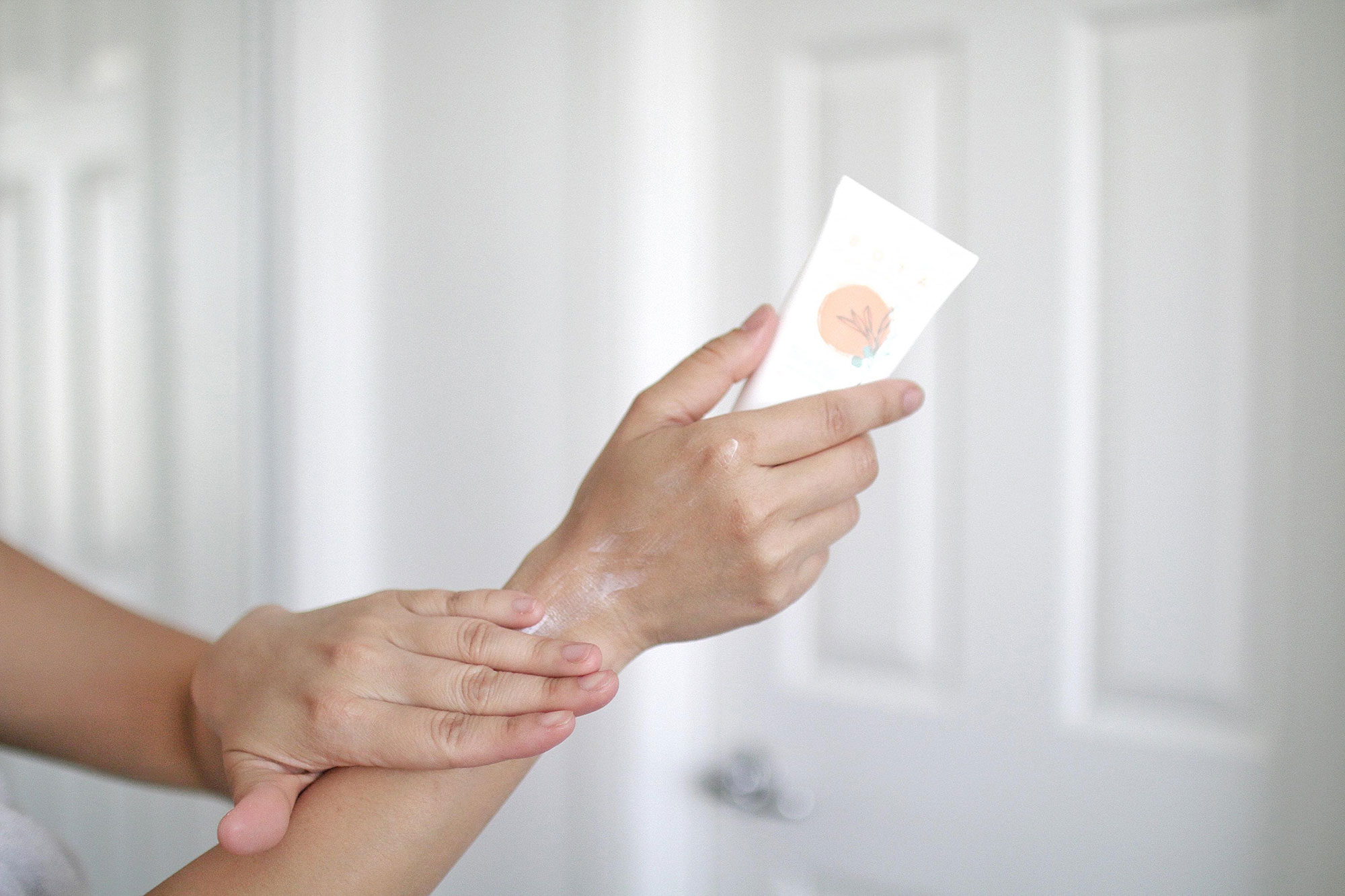 Now that I'm a mom, I have found myself with an extra pile of laundry and what seems like a never ending stack of dishes and glassware to clean up. Let's not forget that my little ones are still on diapers so I have to wash my hands non-stop which obviously dries out the skin horribly.
BOTA Age-Defying Hand Lotion is formulated with plant-based ingredients such as Apricot Kernel Oil, a non-greasy formula that absorbs quickly, and hemp extract. This hand lotion is my favorite because it contains natural emollients and essential fatty acids that soothe and hydrate dry skin.
*** All products contain less than 0.3% THC.
Get 20% off any orders "site-wide" with promo code: WOMENSWELLNESS
Now before we move on to the next part, I would like to give a fair warning that this product is geared for the adults only. If you are one and don't feel comfortable with adult products, feel free to scroll past this one and skip to my last self-care suggestion.
Alright, disclaimer is in place! Let's proceed to the steamy part of today's feature (and yes, you're more than welcome to hold your breath) …
Trojan Ultra-Touch Personal Massager
Yes, I'm a grown married woman. Yet that doesn't mean I don't have any physical needs, desires or wants. Having a personal massager, or what other people refer to as an "adult toy" doesn't mean something is lacking. It just means I am comfortable enough to listen to what my mind and body needs. Because I also firmly believe that self-love is an important part of self-care.
The Trojan Ultra Touch Fingertip Massager brings pleasure into your own hands, so women can explore with confidence and improve their sexual wellness.
My Favorite Coffee
Need I say more? I'm a coffee drinker. I have to have my daily dose of caffeine. I can't function right without having one. Of course, if you're not into coffee, you can swap this out for tea, cocoa, or whatever your favorite drink is.
… and that wraps up my go-to Self-Care essentials that I can't go without these days. Let me know if you have any questions or other wellness tips you can recommend!
XOXO
Cannabidiol
CBD
CBD Oil
CBD Products
pamprin
Personal Massager
Trojan
women's wellness