My blog post was written as part of my collaboration with eBay. All thoughts and opinions are as always, solely my own. Thank you for supporting the brands that support AngelaRicardo.com
eBay ShopBot is making shopping easier for all of us! And if you know me at all – or at least read my blog – you know I'm a shopper! However, I'm not a spendthrift. I love to find the best deals on my tech, entertainment, fashion, and anything else I'm looking for. I've discovered that one of the best places to find those deals is on eBay. Unfortunately, it can be difficult for me to navigate their site when I'm on the go. That's why I'm so excited about eBay ShopBot. It uses Facebook Messenger to help me look for whatever I want on my favorite auction platform – eBay!
eBay ShopBot – It's Basically a Shopping Search Engine!
Here's what I love about ShopBot. It's pretty much a shopping search engine for eBay. And what's more, it uses an advanced AI that actually has a contextual understanding of the messages I send for searches. What this boils down to is that I can open Facebook Messenger, pull up eBay ShopBot, and simply message what I'm looking for, either by a particular item or a type of item. From there, ShopBot will provide me with choices from curated collections of the best kind of item I'm looking for or provide me with the best matches for the particular item I entered. AAANNNDDD, it does it swiftly and efficiently right through my Facebook Messenger. I only need to scroll down and look through the provided photos. No navigating a web page on my phone screen. No headache. No hassle. The eBay ShopBot works best on your phone. Follow these simple steps to use it:
Get the Facebook Messenger app for iOS or Android
Add "eBay Shop Bot" as a Friend
Click "Start Shopping" above to get a message from ShopBot
In Facebook Messenger, take a picture of a fashion item or type in a word to get started
You can text it a picture of what you're looking for, and it will try to match it.
eBay ShopBot Makes it Easy
In addition to the ease of use I've already stated above, ShopBot also makes it easier with an introductory tutorial of sorts, as well as being able to learn over time. When you first interact with the bot, it will introduce you to itself, sending you tips about how to best interact with it and what it can do for you to help you with your shopping needs.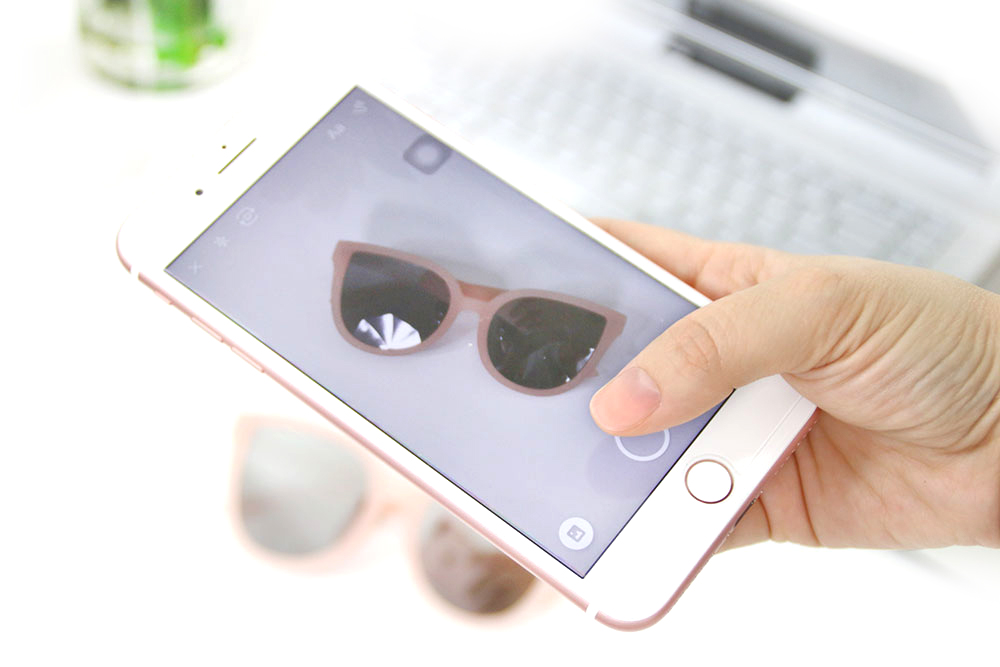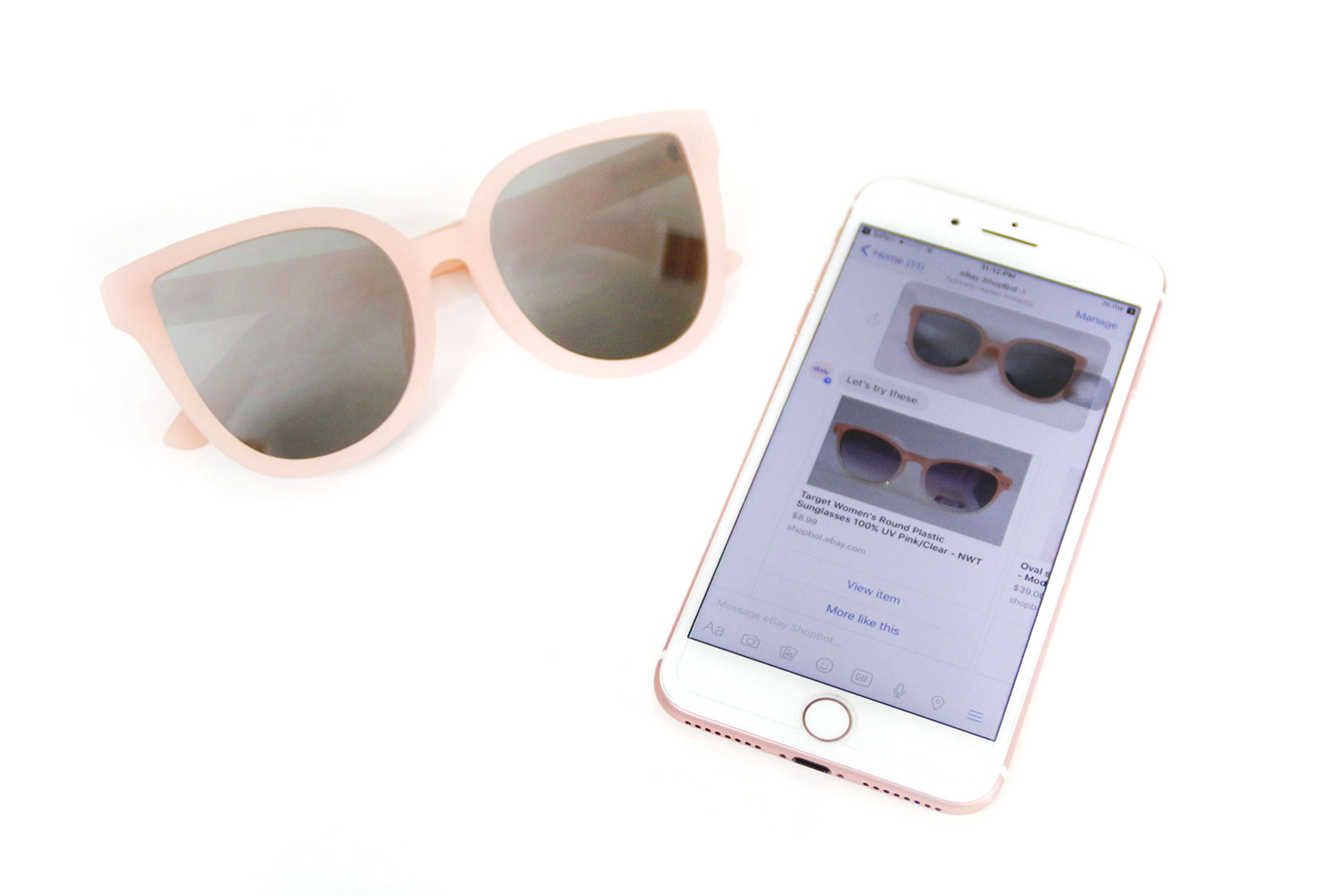 From there, just click "start shopping" and you're off! To begin with, it will send you curated collections to browse such as "Women's Style", "Editor's Picks", "Tech", and the like, but after that, you'll be able to begin narrowing down your choices. And this is where it gets cool. The AI that eBay ShopBot uses actually LEARNS. That's important because even a bot as amazing as this one can have a few limitations. For example, you won't get as many results as you would searching on your desktop. But that's why the AI's learning is essential. The more you search, the more it learns what you're most likely to want to see, which is AH-mazing. The future is now, fellow shoppers!
eBay ShopBot – Fashionistas, Techies, and More Rejoice!
Whether you're all about fashion and style like me or you're looking for a deal on the next console or whatever you might be into, it makes it easier than ever to find what you're after when you're on the go. With its curated options, intelligent AI that actually learns your preferences over time, and the convenience of being rolled into the Facebook Messenger app, eBay ShopBot is truly the easiest, smartest bot you'll ever use for your shopping news. And since it's eBay, the deals are always excellent. Don't miss out and give it a try!
XOXO
eBay
eBay Shopbot
shopping