Recently I celebrated another birthday, and I couldn't be more grateful. Life is amazing. Sure, it will always have its up and down moments, which is all part of the process for making us a better version of ourselves. We went out to eat as a family. My husband then asked, is there anything you want? I paused and thought to myself … what is it that I need? Is there anything that I would love to have or be able to do? That's when I realized that what I am actually yearning for is some "time" to myself. To be able to relax, unwind, and enjoy some ME time. Except, as a mom, this request is quite challenging, if not nearly close to impossible.
So how do I manage to find the balance and serenity that I am hoping to have? By silencing my surrounding and listening to what matters during those short down times that I am able to have. With the help of Skullcandy Push Ear Buds, I can listen to relaxing spa or nature sound, splashes of the waves, soulful music, or even some audiobooks! Best believe, even 15 minutes or half an hour helps a lot when I can simply focus my energy into whatever I am listening to!
Skullcandy Push Ear Buds
What I truly enjoy with the Skullcandy Push Ear Buds is that I don't need to keep charging it over and over just to use it. I just don't have the luxury of time to keep plugging something in. Which is why I am glad that it can hold an amazing battery life up to a whopping 12 hours!!! That's right, 12-hours of listening on a single charge. Major PLUS is that the case holds a charge too and can power up the ear buds as well even on the go.
Amazing Features of the Skullcandy Push Ear Buds
Design
Skullcandy is known to having bold colors and designs, so you should expect that the Skullcandy Push has the same shade at least. Skullcandy Push has three colors available that you can choose from, and they are Bold Tangerine, Psychotropical Teal, and Gray Day. The headphone itself is a little bulky than other headphones in the market, but you should not worry as it still has a great fit in your ears. It has physical buttons on every earbud, where you can find the volume control, music playback, phone's voice assistant, and more.
Fit
Skullcandy Push has FinFit wings included in the package, which makes your headphones steady even when moving. It has a decent grip and can stay on your ears during exercise, running around, and doing some other things. With FinFit, you don't have to worry on losing it or dropping it on the floor every time.
Water Resistant
Skullcandy Push headphones are water resistant. This is helpful, especially during exercise, as you will most likely sweat. Your headphones are safe from an unexpected splash of water too, just in case you encountered rain while working out or running errands.
Charging case
As expected from a true wireless headphone, Skullcandy Push has a charging case. What I like the most is that the case uses USB-C charging, allowing you to use your smartphone cables. It has an LED battery status lights on the case to help you determine the percentage of the battery.
Sound
If you love listening with powerful bass, then Skullcandy Push is definitely your best headphone companion. The sound is well-tuned, clear, and detailed – giving you wonderful listening experience.
Performance
Skullcandy Push connects to your device via Bluetooth. The listening distance is up to 10 meters, and that's a pretty decent distance, to be honest.
Battery
The battery life of Skullcandy Push is impressive, as you can use it non-stop for 12 hours. Imagine that 12 hours of continuous music – that's heaven!
Skullcandy Push Ear Buds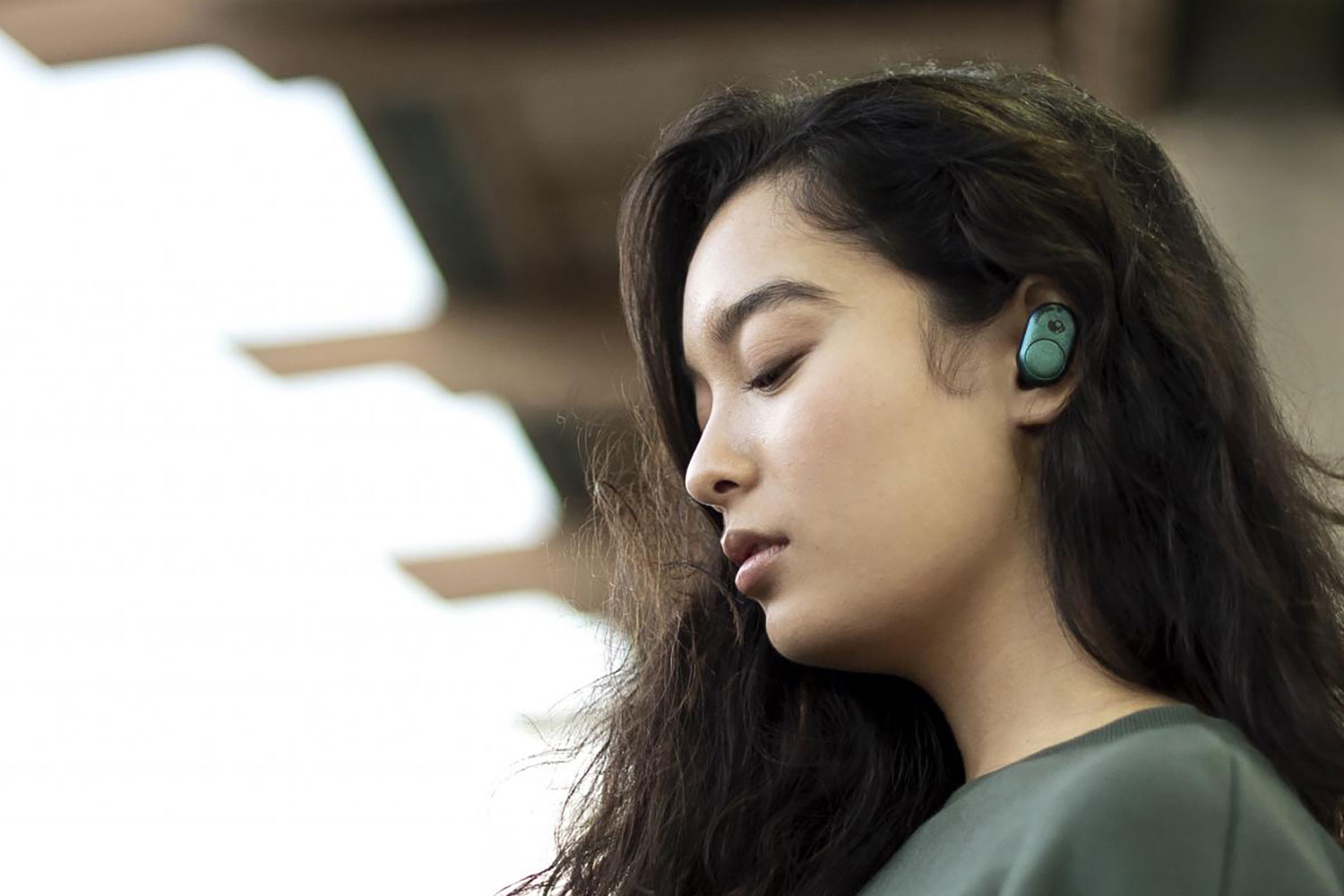 This is definitely one of those nifty little tech that I would highly recommend checking out. It sure made a lot of difference for me. Actually, when my little one is fast asleep and I still feel like staying up, I would tune in to my choice of entertainment and use the Skullcandy Push Ear Buds without having to disrupt anyone's sleep or rest.
So what are you waiting for? Visit your local Best Buy store or order online here https://bby.me/nkch6

XOXO
Skullcandy Push Ear Buds