SOL Republic high definition headphones are making a huge buzz in the music scene. It gained (and continuously gaining) lots of followers [SOLdiers of Sound] and loyal customers all over the place. They're also supported by Steve Aoki and Michael Phelps. If you want to know more of SOL Republic headphones and their collaboration with Steve Aoki and Michael Phelps, you can check out their website SolRepublic.com home of Premium sound, style and comfort.
Aside from being a well known brand because of the accidental celebrity endorsement, SOL Republic Headphones indeed is a quality product and a good buy for everyone around. Check out some actual photos of the product below which I have took just a week ago right after receiving my own pair.
SOL REPUBLIC Tracks HD On-Ear Headphones Overview
Product Dimensions: 9.1 x 6.7 x 2.3 inches
Weight: 243 grams
Other Features:
– Customizable and interchangeable headphones
– V10 Sound Engines for bass power and vocal clarity
– Comfortable SonicSoft speaker pads and ear cushions
– Tough and durable FlexTech Sound Track headband
– ClearTalk Microphone + 3-button remote control that works on iPods, iPhones & iPads
– Microphone works on almost all Android & Blackberry Phones
– Slim-fit neoprene carrying case
– Reasonable market price (one of the most affordable in the market)
SOL Republic Headphones definitely changed how music is delivered to music enthusiast and music lovers. With its great style and durability partnered with high definition beat and music delivery, indeed this product can compete with other well known brands such as Beats by Dre.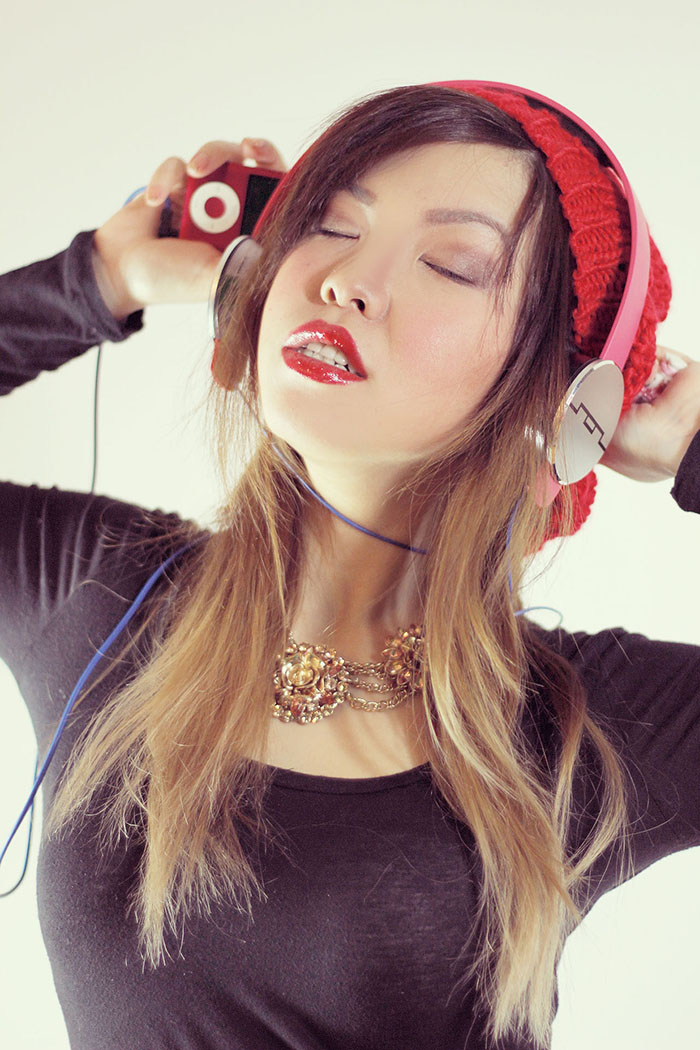 The sleek and simple yet elegant looking design of SOL Republic makes it a great gadget that can be carried anywhere. It's extremely portable and comfortable enough to be carried at any given time or day. Here's a few snaps to where I have taken my tracks within the past 7 days.
The headphone's ear cups [also known as V8 or V10 Tracks] are absolutely amazing. It helps to deliver clear sound for a greater listening experience. SOL Republic Headphones are compatible to almost all or most audio players around. The 3 button remote system enables you to play, skip and pause music and even hang up or answer unexpected calls. Since the tracks can easily be removed from the customizable headband, each track can be placed on a different headband to share music with a friend or loved one.
SOL Republic not only delivered an outstanding product but as well as changed our culture. They now have a great following which they refer to as their SOLdiers of Sound. If you're interested to own a pair of High Definition Headphones from SOL REPUBLIC simply like theirfacebook page and tune in. They often offer awesome and easy ways to win a pair.
FTC: Product[s] mentioned on this post were provided by the company or the PR that works in behalf of the company for my consideration. All reviews I publish are my own honest and unbiased opinion. Press samples do not, in any way, affect the outcome of my product reviews. Post contains a link to a product page, shopping through this link will not result to a commission. I am not in any way compensated to write and publish this review.
XOXO
beats
beats by dre
HD
high def
high definition headphones
review
sol republic
soldier of sound
tracks