Guess what ladies … I've been given the pleasure to review Starlooks April star box and I am quite thrilled and excited to share my review and opinion on their products! As you may all know, I've started trying out different Beauty Boxes recently and having the opportunity to curate these boxes truly is an amazing experience. It brings me joy to be able to share which are my top picks and hot finds that I know y'all will find just as amazing.
StarLooks Star Box
PIN IT!
If you're not familiar of StarLooks.com you surely are missing out! They are the only Beauty Box company that offers all full sized products on the beauty boxes they send out. That's right! All subscribers will receive 3-4 full sized items exclusive to the brand's makeup line [and some other extras]. All products are carefully screened and curated by professionals from beauty as well as fashion industry. They make sure all of the star box they send out are up to date and can create a complete look! Now that's something worth hyping about!
The star box that I receive was carefully packaged and sealed upon delivery. The beauty box cover has an imprinted label and website address along with their logo. The box was carefully sealed using a stretchable tie made as a ribbon.
PIN IT!
As I opened up the box, I was greeted by a brochure / flyer for the month of April. It was a pleasant inviting photo that made me giggle and wonder what the box has in store for me. I found 4 awesome full sized beauty products that I immediately fell in love with.
Tender Gloss Lipstick
PIN IT!
PIN IT!
This creamy lipstick is definitely easy to apply and glides perfectly. The shade is in subtle shade of pink that adds a nice glow in my lips. There's also a hint of shimmer but no glitters infused. The scent is sweet but very subtle. Somewhat fresh and powdery from my perspective.
Mineralized Powder
PIN IT!
PIN IT!
The mineralized powder is a nice surprise as the current one I am using from Covergirl is about to run out. I really like my current mineral loose powder from the Trublend collection and quite sad that I am running low on my stash. When I found out I have a mineralized powder, I immediately compared it side by side and I am quite pleased that the quality is just as amazing. The shade is a bit lighter than the #405 Trublend but after blending with a powder brush or the powder puff it looks great in my complexion.
Lash Boost Mascara Base
PIN IT!
As most of you know, I have very short and few lashes. One of the downside of my Korean / Filipino genes. Somehow I have not been blessed with my mother's long flirty lashes! Darn you genes! Thankfully, with this lash boost mascara base I can easily add some volume to my lashes. Since I am not a very savvy mascara user it took me quite a few times before I got the hang of making use of this lash base. Eventually, I found my comfort zone when applying this product and waited for 50-60 seconds before applying the actual mascara.
Aloe Vera Lip Balm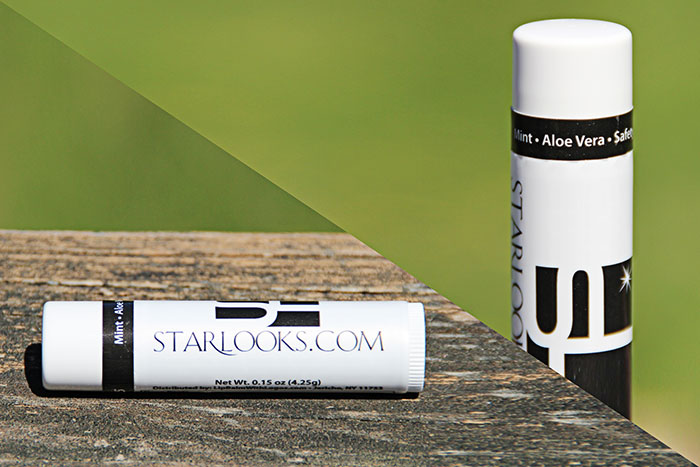 PIN IT!
By far one of my fave's on this haul! I love all sorts of balms and just can't explain why. I have one too many but simply can't stop adding more to my stash. Somehow I have this so-called conclusion that one can't have one too many lip balms. I like this balm for its aloe ingredient that helps keeps my lips looking moist and refreshed. Gotta take care of them puckers!
For those of you who loves Beauty Boxes make sure you don't miss out on this awesome star box! Don't forget to check them out and visit StarLooks.com and subscribe. Let me know if you have any questions and if you are a subscriber I would love to hear your input of their star box. Until next time! xo.