Summer is the time for being outdoors, especially after spending almost a year of our lives stuck indoors! Hard to believe how we coped with the whole working from home, keeping up with the kids, distance learning, and still managing to stay afloat with day-to-day responsibilities. You bet we all deserve some time away. A break is still a break, no matter how short.
Except, now that we have been accustomed to the new norm, it's hard to remember all the must-haves. I tend to forget an essential, so I always plan and triple-check everything to make sure we have everything covered. Whether you're camping or simply spending the day at the beach, or hitting a theme park, there are several great items to have on hand.
My family and I recently spent some time at the beach, and I wanted to share some items that we found extremely useful. Shoppers can easily purchase these items online, as well as a local retailer.
Being in the water is something that I find absolutely relaxing. Whether I am in a beach, a pool, a sauna, or even a tub. While they all give me that same relaxing, happy vibe, they are all different from each other too especially because one is salt water, another is chlorine water, and then regular water. This experience however has helped me discover a must-have product to take with us whenever we're going on a trip. With kids, you'll never know if you'll suddenly end up going somewhere with water. This is especially stressful for us because the kids have mixed hair. The weather alone is already a factor, even more with moisture and actual water involved.
When I discovered this shampoo from Ultra Swim, I've instantly became a fan for our unmanageable hair. YES, even if you're not going to a swimming pool, this clarifying shampoo is a must-buy! No more fits, no more pouting, no more battling every strand. It rinses away perfectly and makes their hair shiny, soft, AND tangle-free!!!
What about going to an actual pool? Here's the verdict …
Ultra Swim Chlorine Removal Shampoo
Even when you've got an entire ocean at your beck and call, there's something wonderful about swimming in a pool. Of course, what's not so wonderful is the chlorine. Chlorine can really damage your hair. Thankfully, Ultra Swim Chlorine Removal Shampoo removes chlorine and chlorine odor in just one use!
If you want to enjoy some water fun, but keep your gorgeous locks, definitely add this to your shopping list.
Now let's move one to boo-boo's! No, not for kids. If you're anything like me, having scratches, scrapes, and cuts is very common. Yes, I am quite a clumsy one and I also tend to do a lot of DIY's and fixer upper projects so this mama needs more than the traditional bandages. If you haven't heard of Liquid Bandages from New Skin, then you are surely missing out!
New Skin Liquid Bandage
While you cannot use this product on children, it's great to have around for adults. This product is great as an all-in-one protection which prevents infection (Kills 99.9% of germs), flexible seal that seals out water, dirt, as well as germs, while helping heal the cut. What I love the most is that the product is waterproof, which means you can continue to wash your hands without having to worry about constantly changing your bandage. You can also continue with your mom duties AND all your summer water activities! BIG HOORAY.
Do you prefer shopping online? Search Amazon.com: New-Skin to order!
If you love bundle deals, then don't miss this (2 Pack) New-Skin Liquid Bandage, 0.3 OZ – Walmart.com – Walmart.com.
Since we're discussing pain, what about period pain and bloating?
Pamprin Multi-Symptom
Okay, ladies, let's get real. No one wants their summer vacation ruined because of PMS. Pamprin Multi Symptom handles bloating, headaches, backaches, cramps, and irritability. If you don't want to bite your family's heads off while traveling this summer, make sure to take your Pamprin along.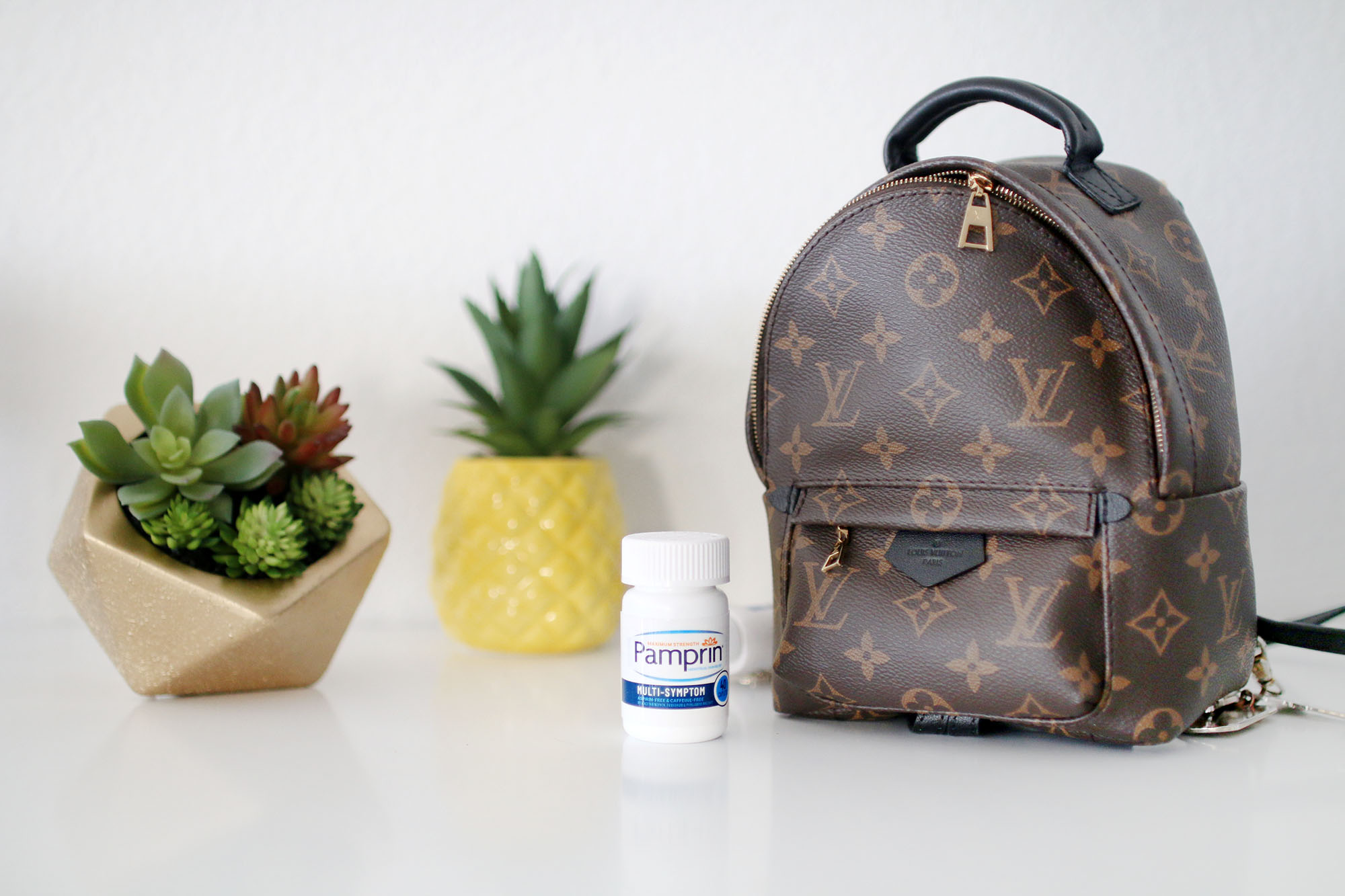 4C Energy Rush Stix
We all know that water is the best drink for us and that we need a lot more of it when spending time outdoors in the summer heat. However, plain water can sometimes be boring. You also sometimes need an extra pick me up and coffee may not be the best option. 4C Energy Rush Stix come in a variety of flavors and can easily be added to a 16.9 ounce bottle of water. You can get a 40 count variety pack that comes with citrus, berry, and orange flavors. They contain zero sugar and B vitamins to give you an extra boost.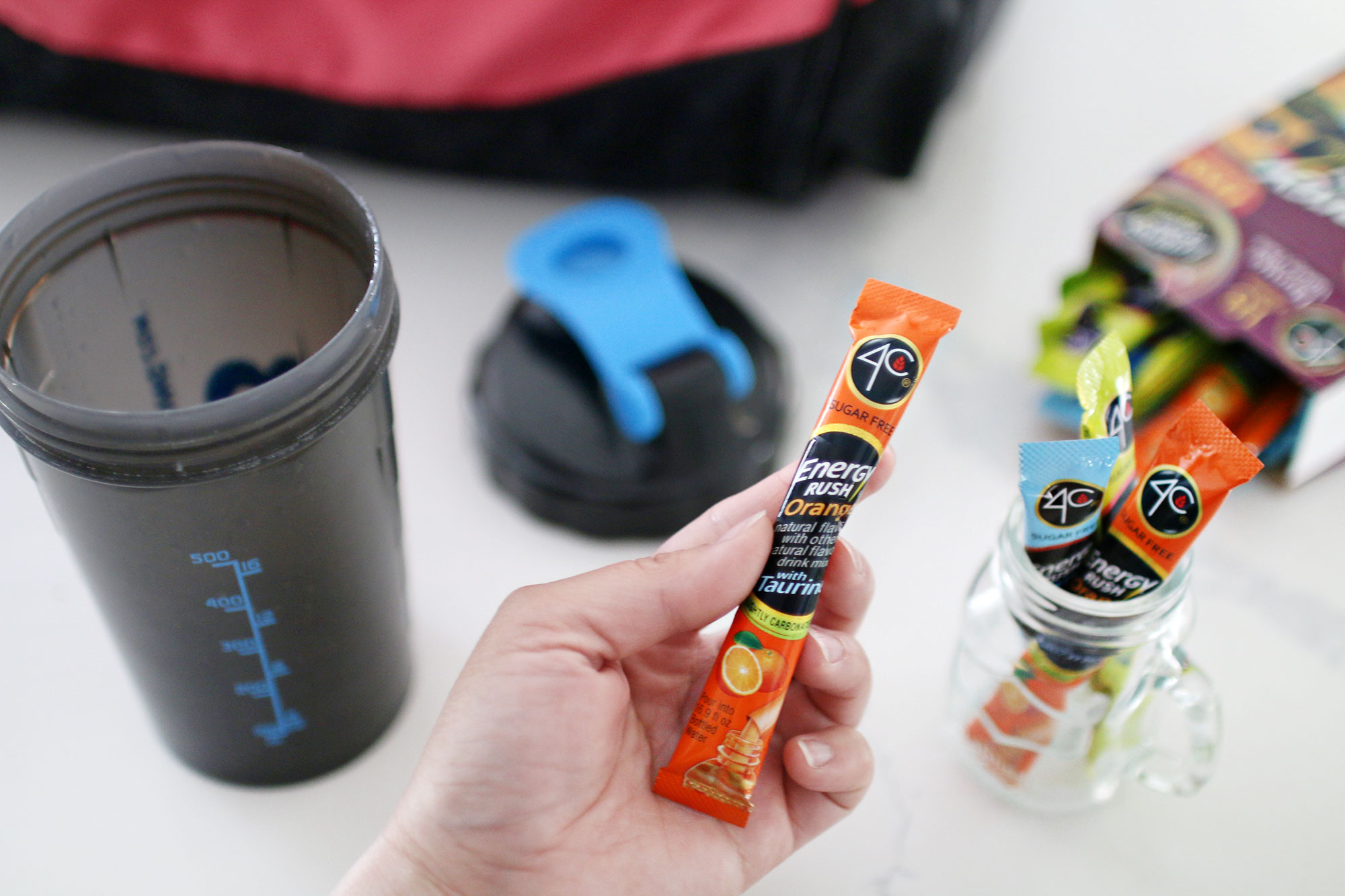 These are just a few of the must haves to keep packed in your travel bags this summer. Whether you want to keep energized or in a good mood, these products can come in handy.
XOXO