Trying to fly with a toddler is always a challenge. Let's face it, a plane ride is only entertaining for so long when you're a little one. I can't blame my toddler for getting bored during a long flight, have the time I'm bored too. While a long flight can get boring, it's always very challenging for a toddler to handle. That's why I've created my own list of tips to help you survive that next long airplane trip with your little one.
How to Survive a Long Airplane Trip with a Toddler
Fly at Night
If you can schedule your long flight to cover most of the nighttime hours, then that would be the perfect way to survive a long airplane trip with a toddler. Making sure most of the long flight occurs during your toddler's sleeping hours will help them sleep for most of the flight, and in turn, minimize the moments left to keep them entertained.
Travel During Off-Peak Seasons
Try to avoid airplane travel during peak traveling seasons, as you'll end up with more wiggle room for your active toddler. Traveling during off-peak seasons will also give you a chance to let your toddler be themselves and find entertainment without having to be super quiet as there will be fewer passengers. We can't always travel during off-peak seasons, but try it if you can schedule a trip during the off-peak season.
Bring Full Charged Gadgets
There's nothing wrong with having some fully charged gadgets on hand for your toddler during a long airplane trip. This can include a table with some children's audiobooks downloaded as well as some educational games for your toddler to enjoy during a time where you simply don't want to be in charge of entertaining them but need them to remain quiet and calm on the airplane trip.
Walk the Aisles
Make sure to walk the aisles when the passengers can have the seat belts off. This is a great way to calmly get the wiggles out so that your toddler isn't' too antsy in their seat. Of course, walking the aisles may be a little challenging with a toddler in tow, but this will help get some of their wiggles out so that they're more apt to stay seated again for a longer period during your long airplane trip with a toddler.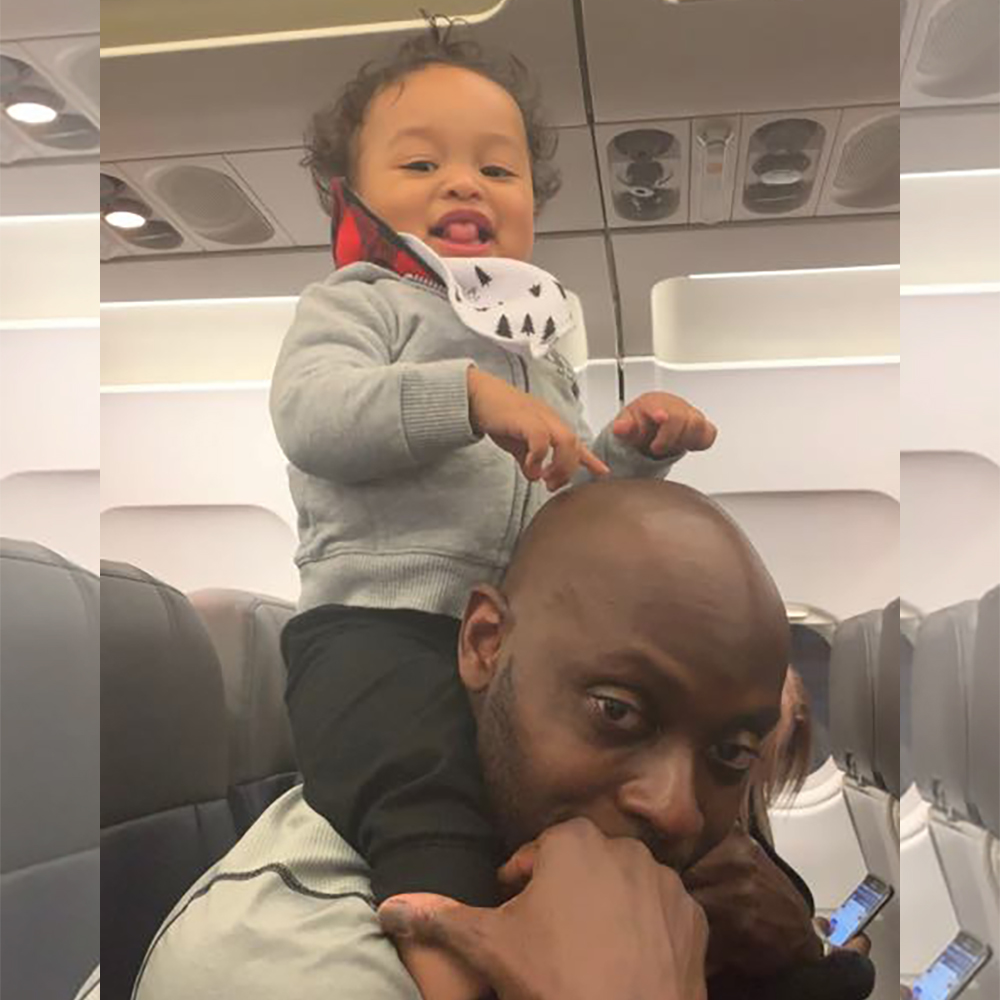 Bring Activity Bag
Pack up a small carry on bag that has some of your toddler's favorite toys. These toys can be quite beneficial for some pretend play during a long airplane trip with a toddler. There are many ways you can work to have some pretend playtime with their favorite figurines and other toys during your long trip up in the air with a little one.
These are just some of my simple tips to help you survive a long airplane trip with a toddler. You will know which of these tips will work best for your family and your toddler. Use my tips as a means to start planning a way to keep your toddler calm and happy during your next long airplane trip.
XOXO