Just like the majority of women in the world, I am bothered seeing the signs of aging on my face. If I had things my way, I would age as gracefully and wrinkle-free as possible. But here's the cold hard fact, I was not blessed with an ageless and forever youthful looking skin.
I don't have those wrinkles around the eyes (or maybe I have, but they aren't that noticeable) but what bothers me the most is my worry/frown lines. I can't stand seeing it in the mirror, and so I try to find ways on how I can erase or at the very least, reduce its depth.
Some of my friends would beg to differ that it is noticeable. A few who had actually agreed that it "IS" there have suggested their favorite beauty clinic or treatment center. While I have nothing against getting procedures done, the average cost of a wrinkle treatment here in the East Coast ranges between $300 – $3,000. I just can't justify the cost especially having a newborn. I figured instead of paying that much per treatment, why not pay under $500 one time and treat myself continuously at the comforts of my own home.
Tria Beauty SmoothBeauty Laser
One beauty tool that I came across during my fight against fine lines is the SmoothBeauty Laser from Tria. If you have not heard of it yet, it is an anti-aging skincare device that employs FDA- approved, non-ablative laser technology in targeting various signs of aging, specifically wrinkles and fine lines.
According to its manufacturer, it was created to achieve the results of undergoing a series of treatments at the dermatologist. It promises to deliver younger looking skin within just 2 weeks.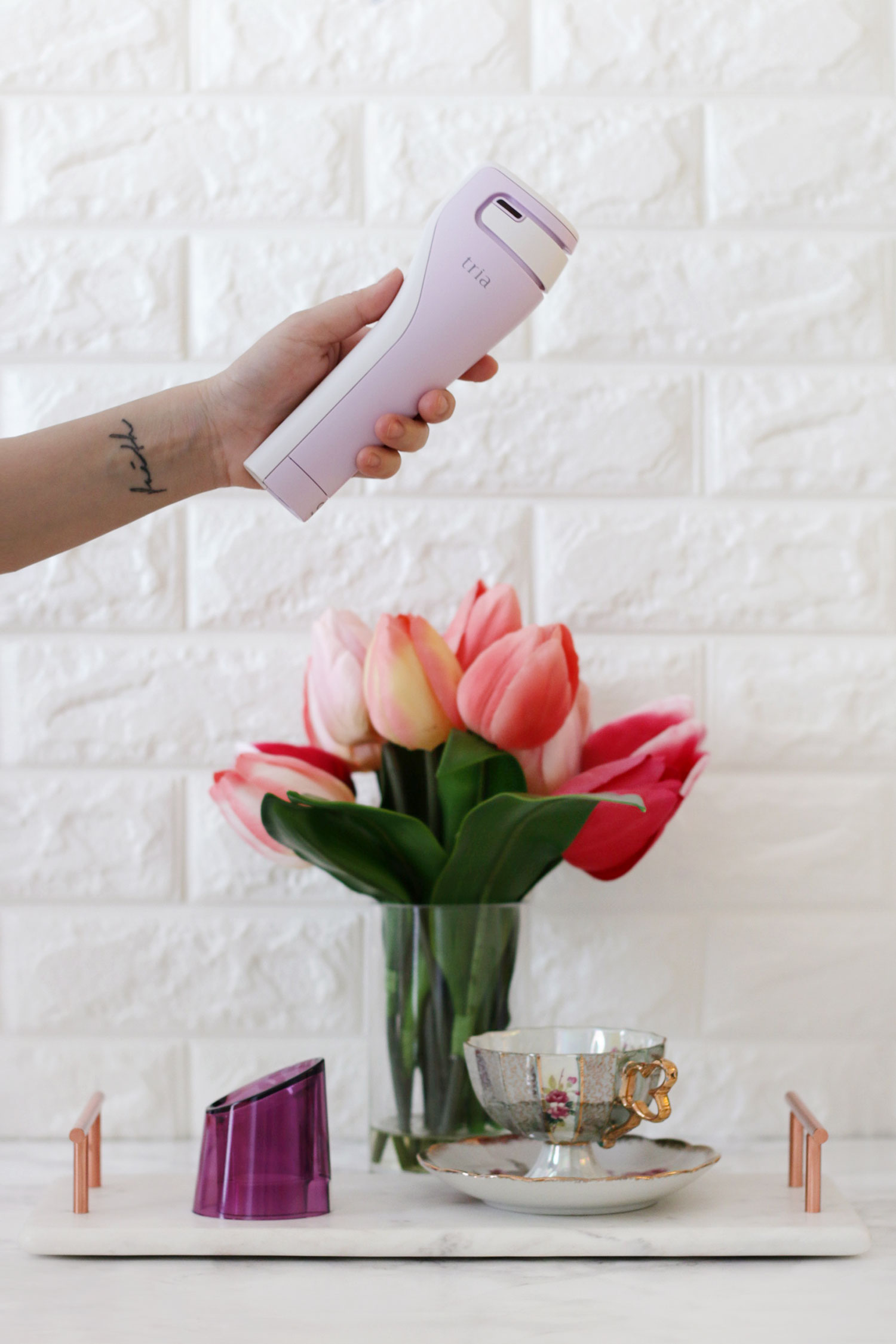 Based on my experience, it does work! I have noticed that my frown line has become less noticeable within just 2 ½ weeks of using it. However, there is one issue I have encountered while using it—it creates a tingling sensation on the skin. Luckily, the laser tool features different strength setting. At the moment I am still on the number one setting since I have a low tolerance for pain.
Highest Setting for the SmoothBeauty Laser
One thing I would love to note is the fact that despite using it at the lowest setting, I have already seen a huge improvement in my skin! More than that, it is pretty easy and convenient to use! You just have to simply glide the product over the face, focusing on the areas with fine lines and you can see results in no time.
Treatment Time with Tria Beauty SmoothBeauty Laser
I think I have finally found my skin's best friend! This may finally be my chance to get rid of my frown line and maintain that youthful glow on my skin. Need to get rid of fine lines yourself? Make sure to check out Tria SmoothBeauty Laser!
XOXO
SmoothBeauty Laser
Tria Beauty
Tria Beauty SmoothBeauty Laser