This post is sponsored by BabbleBoxx.com. While this post is sponsored, all thoughts and opinions are as always, solely my own. Thank you for supporting the brands that support AngelaRicardo.com
Back to School season is officially ON in our household! In fact, I already started with a few Not-so-Obvious Back to School Essentials last month during Amazon's Prime Day sale. If you know me, you'd be well aware of how much I enjoy snagging deals and finding the best bargain through the online retail giant. If I forget anything, they have a two-day (or even same-day) delivery. Great for mama's like me who somehow ends up missing an item (or two!) despite having a checklist.
Sounds like you too? Welcome to the club.
Are you done school shopping?
How confident are you that you didn't miss anything?
More likely than not, your child's school has sent over or even handed out a checklist that they will need for their class. Some of you are seasoned parents already that this task is like a walk in the park. But the majority of the parents that I know, are very much like me. Cramming and leans toward last-minute shopping. The basics will always be obvious –pencil, crayons, markers, folders, backpack, and the list keeps going. Yet, there are a few but absolutely ESSENTIAL that are not-so-obvious and need to be included!
You read that right, NEED … because it is not a luxury, but a NECESSITY. Wondering what could it be? Then read on ahead! I swear, it will surely help.
Keep them Clean and Healthy with Yipes! Face and Hand Wipes. After all, kids will be kids AND will always be messy. If your little one(s) are anything like my boys, they will be touching, poking, climbing, and if around rocks or dirt, 10 out of 10 they will be digging … so they get icky and yucky real quick. That's where Yipes! face & hand wipes for kids comes in super handy for life's unpredictable surprises and sticky situation. It is specifically designed to teach kids who are ready to "graduate" from their baby wipes to develop INDEPENDENT HEALTHY HABITS with a wipe that is designed just for them
What I love the most with Yipes Wipes is that it is Plant-Based, Vegan, Hypoallergenic, Dermatologist-Tested, Compostable, and Plastic-Free Wipes. To top it all, it is convenient for everything ON-THE-GO with every wet wipe individually wrapped that takes care of every messy, dirty, sticky situation. Even more, it is perfect for backpacks, lunchboxes, pockets, and more!
When you're a toddler, every day is an adventure. A chance to explore and make more memories. Running around is mandatory, and jumping about is a requirement to become a full-pledged big kid. He enjoys picking out his clothes, matching (or mismatching at that), and choosing his footwear too! Josiah prefers lightweight shoes and as he puts it "light helps me go fast", which is also why we love Stride Rite Made2Play Journey 2.0 Sneaker.
Top 3 reasons why Stride Rite M2P Journey 2.0 Sneaker is a household favorite …
* Adjustable closure for a comfortable and easy fit.
* Machine washable! The sneakers also have special treatment to help reduce odors.
* Footbed or the insoles is crafted with Ortholite® memory foam for enhanced, superior comfort.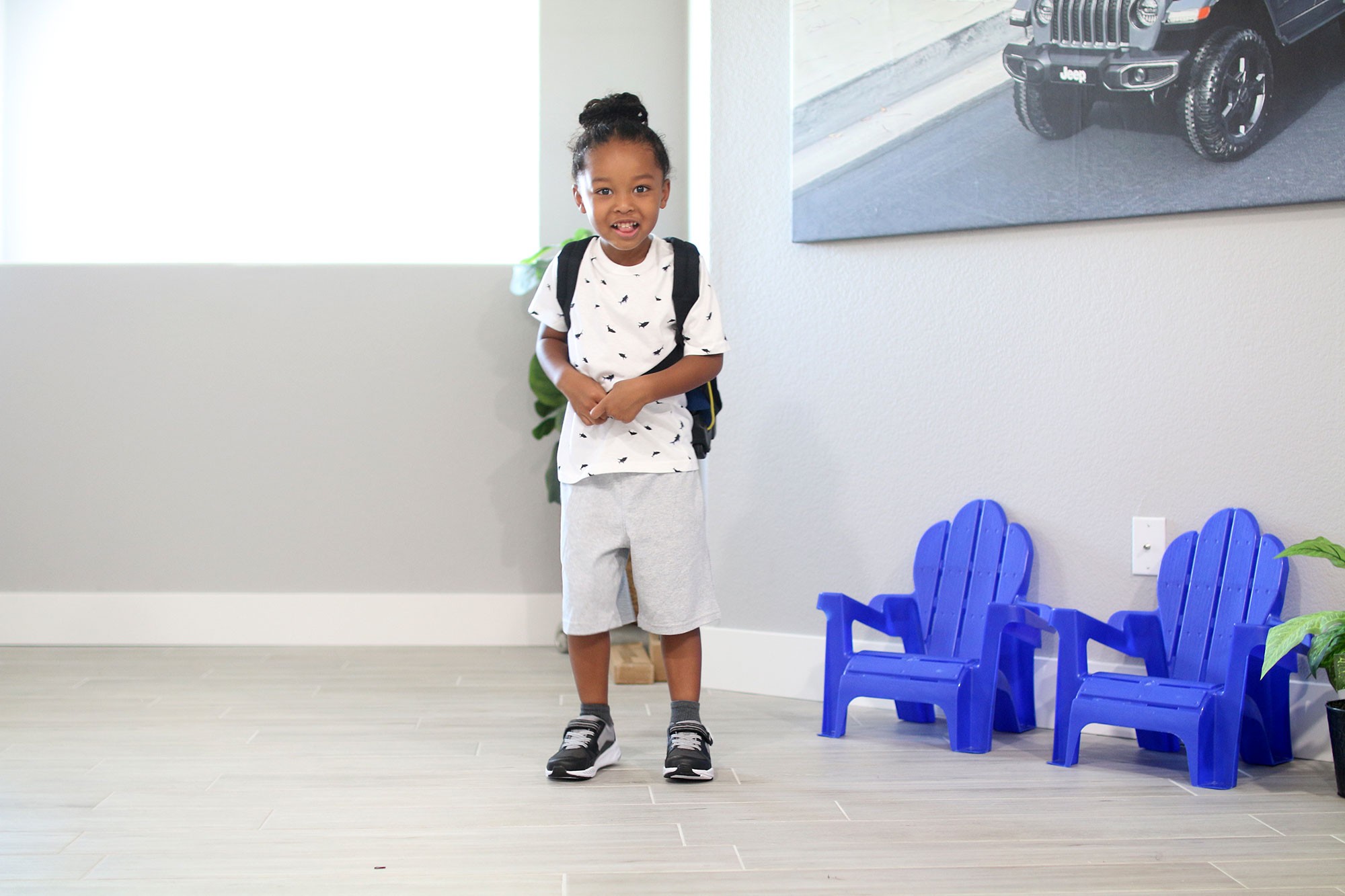 Offer: $10 off $70 or more
Code: BBRITE10
Valid: 7/18/22-2/1/23
Disclaimer: $10 off your purchase of $70 or more at striderite.com. Discount applied in cart with one-time use coupon code. Offer cannot be combined with any other special offers, promotions or coupons. Offer may not be applied toward previous purchases, eGift certificates, gift cards, shipping or taxes. Items marked "Final Sale" cannot be returned or refunded. Consumer pays all applicable sales tax. Offer valid for in-stock merchandise only. Other exclusions may apply. Void where prohibited by law. Stride Rite reserves the right to cancel or modify this offer at any time. Offer valid through 2/1/2023 2:59 AM EST.
For a kindergartner, many activities require hand strength. Improving his grip is crucial, so one of the activities that we incorporate into his daily routine is hand strengthening exercise through play! We're all about making things FUN so the kids would be more engaged. Mommy's personal favorite is Heroes of Goo Jit Zu by SuperMoose Toys as they are the gooiest, stretchiest Action Figure heroes second to none! The characters have stretchy, squishy bodies, arms and legs, they provide kids with a new GOOEY way to play WITHOUT any mess! So if you're a parent who isn't a fan of slime in your home … this is your best surprise for your slime and goo loving kid! Did that spark your attention? It caught mine too!
No mess? No clean-up for mama after? But there is slime and goo? Yes, Yes, and YES!
For starters, there are 7 Heroes of Goo Jit Zu Goo Shifters Characters to collect. Each hero comes with a unique "Power Core" that is a ONE-TIME burst experience. This is the "Goo-formation" that your kid will need to squish and push around inside their hero to release their inner power. After this burst of power, the hero can Squished and Stretched up to 3x their size and still come back to their original shape!
Now you and your kid will both have something to look forward too! Collect all the Goo Shifters from the convenience of your home … shop for these gooey action figures through Amazon!
Above everything else, it is of absolute importance that we start the day right. To be frank, Josiah can sometimes be picky with his food. Especially when it comes to veggies. Fruits aren't much of an issue. I honestly strive to give the boys a balanced healthy meal, but I am not about to make it a battlefield if they choose not to eat certain food. In order to make sure he stays healthy throughout the school year we give him Standard Process SP Children's™ Immune, a chewable supplement for kids ages 4 and older. It delivers key nutrients for proper immune system functioning and development.
Since mama is also the one to keep up with the kids day in and day out, I personally take Immuplex® to support a healthy immune system.
Standard Process has been making whole food-based supplements for more than 90 years and wanted to make sure the whole family is taken care of by supporting the health of the entire household.
Do you have any of these items already? Are you familiar of the brands mentioned on this post? Let me know!
XOXO
#kids
Back to School
school