That's right! It's official, I will be leaving next week and will be staying in New York until mid of May. You can bet I am totally ecstatic! I've never been to the big apple and I've been looking forward to this day. Anyone who loves to travel [like yours truly] would definitely have New York City on their must travel-to list. Of course aside from wanting to see the infamous statue of Liberty, I would also love to enjoy some time in the city. Maybe pamper myself with some hair treatment, hand and foot spa along with a manicure and pedicure. Who knows, maybe I'd do a light shopping too. 😉 I'm set to leave next Friday at 12:20pm and will be staying for 1 month and 9 days [39 days]. Flying with Delta AIr.
In fact, I've already made a few plans. I'm planning to meet-up with my blogging sister Faith of LoveRoxie.com whom I have known for a few years now. I really want for us to have a "ladies day-out" and if possible maybe do another meet-up and attend The Makeup Show in New York, New York. Not only would it be fun, but as well as beneficial for our blogging career. Getting connected with influential people can possibly lead to bigger opportunities to pursue. No loss.
Currently, I should be packing already but I just can't seem to put myself to it. I really don't know how I'm going to bring my camera gear with me. Airlines nowadays have a very limited weight allowance. There's just no way it will suffice for my camera equipment alone. So I guess I'll just have to make do without my umbrella lighting and ring light. I surely wouldn't want to risk bringing my ring light and end up having it shattered / broken along the way. I wouldn't mind if it's cheap, but for a $200 ring light you'd be just as protective as I am. Most likely I'll just take my filters and my main walk-around lens. Then there's another dilemma, on which of my makeup to bring [especially for my reviews]. One way of another, I will make sure to keep my blog[s] up to date even if I am out travelling.
Another thing that I would like to share is the package I have received today. 2 long sleeved shirts from Romwe.com that is absolutely cute and trendy. The first shirt is a plain white "boyfriend" polo-shirt type, perfect to match with leggings or shorts. The second shirt is a Tiger Face print across the chest and rivets / spike detail on the shoulder.
New York Trip in One Week!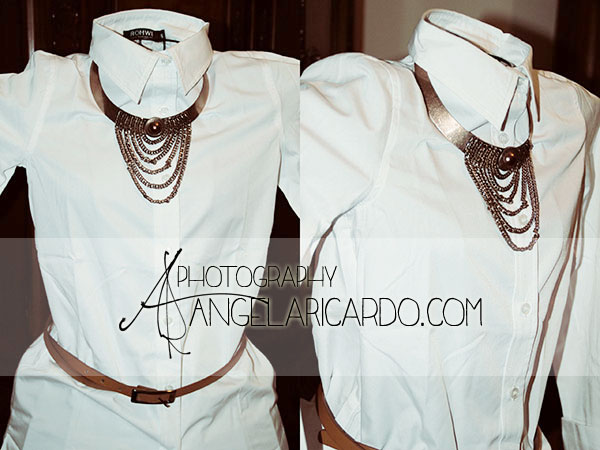 Please excuse my crappy shots as I rushed myself to take a quick photo for this update
I'm still waiting for a couple more packages from Romwe, hopefully it gets here before I leave as boyf will be following me to New York a few days after. That means no one will be home to accept my packages. Ugh. I already started diverting my mails so I can still do my work even if I am away from home. You just gotta do, what you love to do. Until next post! xo
clothing
delta air
fashion
getaway
haul
milan
New York
nlouse
outfit
press sample
Romwe
shirt
style
top
trip
vacation