With the weather ablaze, everyone is trying to find ways to cool down. Look no further as you feel the heat and celebrate summer with a pool party. This month's POPSUGAR Must Have box will surely fuel your fancy if you enjoy having fun under the sun. I mean, who doesn't anyway?
If you came across my first feature and review of their Must Have box –you'd know I enjoyed all the products and described each in detail. In case you missed it, feel free to have a read ❝ Celebrate Summer with Popsugar June Must Have Box ❞.
What exactly is this box? The POPSUGAR Must Have is a monthly subscription service for women where they send a box every month filled with lifestyle related products ranging from fashion, beauty, food, home and a whole lot more! You bet I was ecstatic when I found out that I am getting the July box as well. Obviously, I couldn't wait to get it in the mail … so here's the unboxing!
SUNNYLIFE Inflatable Swan Drink Holder » this swan by far is my favorite of all … can't say no to a floating swan delivering my drink in the water. No need for a personal butler by the pool, easily float up to 4 drinks with this awesome swan. No pool? No problem. You can still utilize this swan as a drink holder on a table or even when on a picnic! Ta-da.
HOUSE OF POM Emoji Cocktail Napkins » yes, you can now pimp out your drinks! Serve them chilled and in style with these exclusive cocktail napkins. Your drinks have never looked so refreshing and #instagrammable … until now! Gotta love emojis.
PS: If you have last month's box, pair this emoji napkin holder with Sisters of Los Angeles "Cheers" Gold Bottle Opener! #nailedit
MICHAEL STARS Porcelain Skinny Scarf in White » we all know how sizzling hot the weather is so it is important to accessorize smarty. Save your statement necklace for another day and dress it up (or down) with this skinny scarf. Not a fan of neck wear or jewelry? Simple switch it up and use this beauty as a headband
PINTRILL Pineapple Pin » who doesn't love pins and brooches? I've been spotting them everywhere. Before they became on trend (or came back) … I've already have a few at hand. I'm a breast cancer supporter and that's how I got my first pin. My second one is a Madagascar pin for the children of Africa. Okay, okay – you get the picture. 😉 They're perfect to accessorize your fabric/denim bag, denim jackets and even headbands like the skinny scarf!
EUROPEAN WAX CENTER Oh My Brow! Brow Highlighter in Pearl » this beauty is an instant must-have in my book. This is my second one and I got my first one a few weeks back. Totally love it and highlighted my brow bone just enough. In fact, it can also be used on the cheeks, cupids bow and the inner corner of our eye for an instant glow! Gotta shine like a diamond, you know? 🙂
SACHAJUAN Hair in the Sun » the sun's damaging UV rays can take a huge toll on our hair so we need to protect it as much as we can. Defend your crowning glory with Sachajuan. It will surely keep your locks looking its best even in the pool or ocean — you read that right!!! It won't wash off until you shampoo it out.
JOE CHIPS Classic Sea Salt Retro Potato Chips » (NOT PICTURED — sorry!) I was packing for a trip before making this post and totally missed the chips. It was so carefully packaged and wrapped in a brown box that kept it in place inside the Must Have box. I honestly thought it was just an empty brown box to keep everything from shaking around. The god news however, now you know how well packaged their box is. In fact, while writing this blog post I just popped my bag o' chips and everything is still whole and no chips were smooshed or crumbled. Totally love these kettle chips – an all-American classic that literally brought back memories for me.
Before ending this post, here's a few inspirational poolside snaps for your next pool party!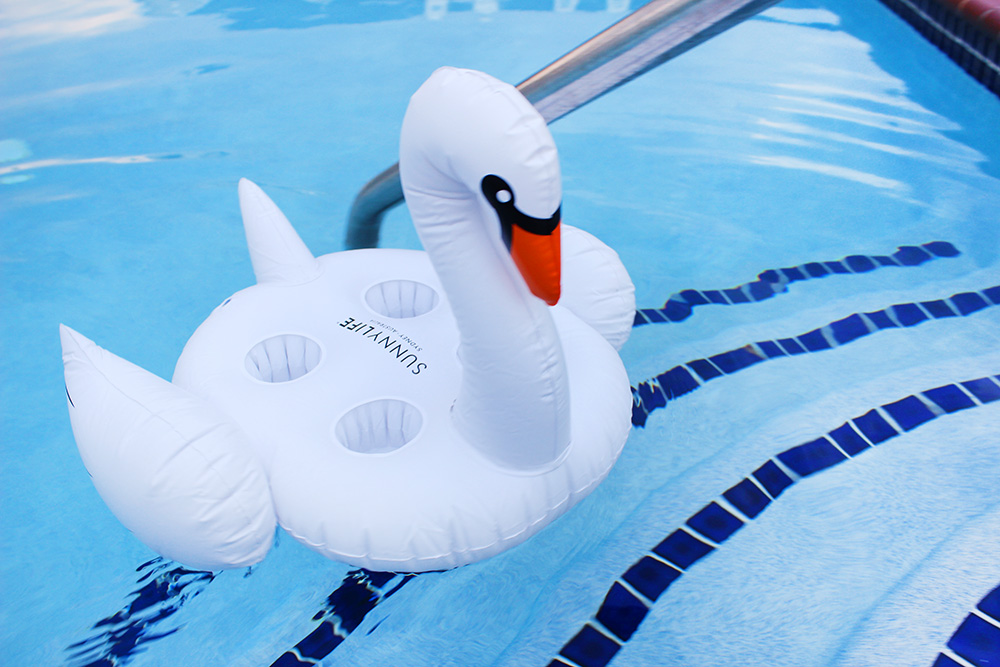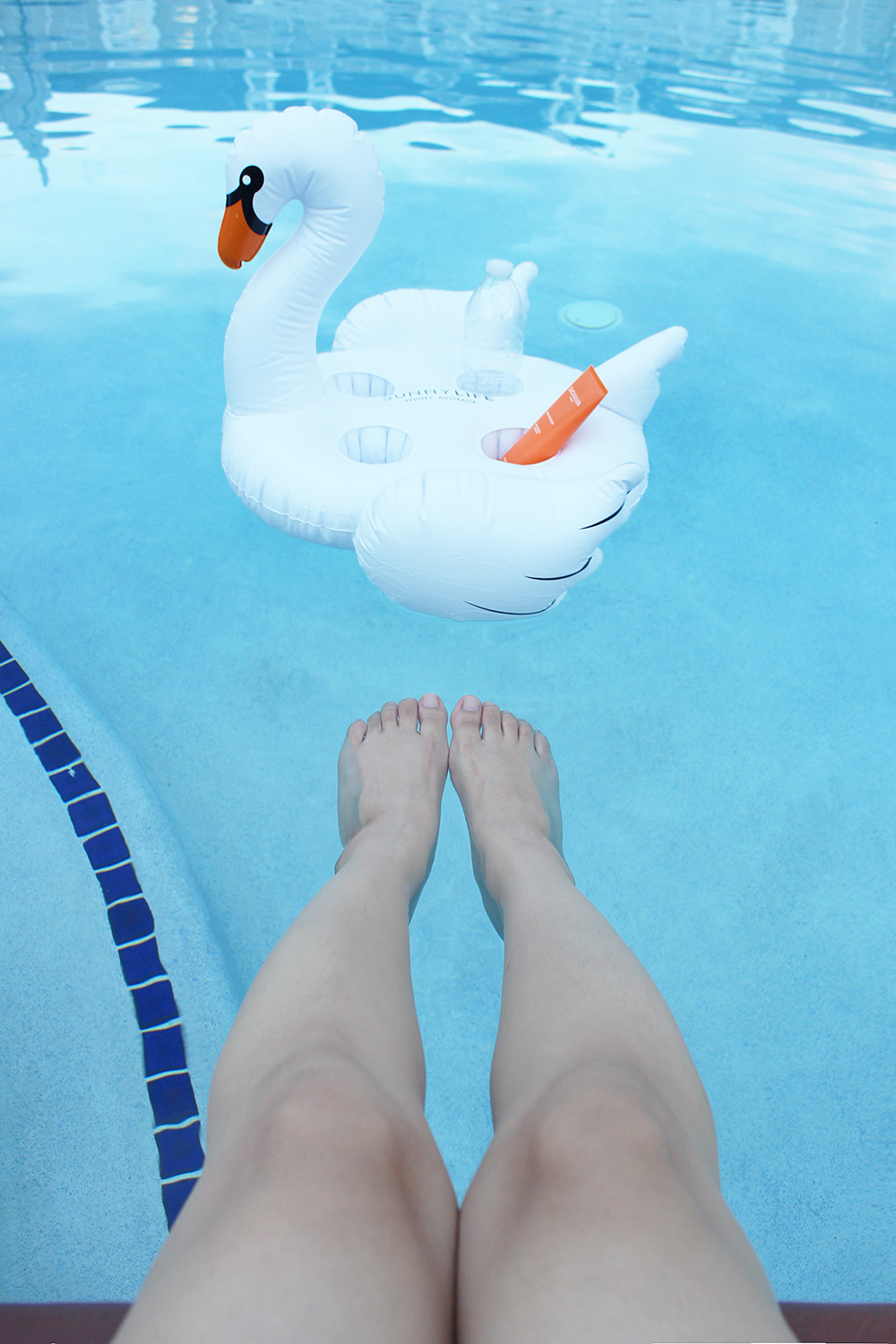 Altogether this box has a retail value of $137.49 for only $39.95 per month, shipping included.
Don't miss out on the fun! Order yourself a subscription here » http://bit.ly/2ao52ns
use the code SHOP5 (which never expires) to give you $5 off your FIRST Must Have Box!
POPSUGAR sent me this Must Have Box to try. All reviews I publish are my own honest and unbiased opinion. Press samples do not, in any way, affect the outcome of my product reviews. Post contains a link to a product page, shopping through this link will not result to a commission. I am not in any way compensated to write and publish this review.
XOXO
Popsugar
Popsugar July Must Have Box
Popsugar Must Have Box